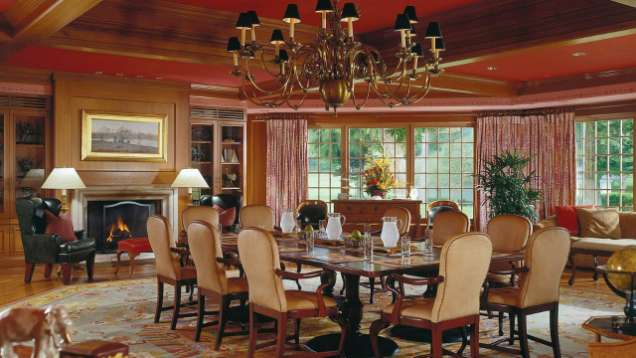 Overlooking the croquet lawn and reflecting pool, the Library is filled with classic books for your reading pleasure. It is an ideal venue for a private dinner or afternoon tea, and is flexible enough to accommodate groups of up to 100 for receptions.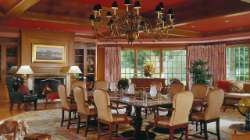 Décor
The cosy fireplace, classic books, inlaid wooden floors and walls, plush red leather armchairs and brass chandelier give this room a sublime upcountry feel.
Ideally Situated
Conveniently located in the main building, this room overlooks the croquet lawn and reflecting pool.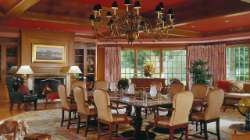 Adaptable Space
An intimate room that can seat up to 80 banquet-style or 100 in a reception.
Seating
Classroom
Hollow Square
U-shape
Theatre
Reception
Banquet rounds
Conference/Boardroom

40
25
25
70
100
80
25

Location
MAIN BUILDING
Size
Area
Dimensions
Height

136.6 m2 (1470 sq.ft.)
12.8 x 10.7 m (42 x 35 ft.)
3.2 m (10.6 ft.)