Function Rooms
Great Lawn
Overlooking the Reflecting Pond, the Great Lawn is a sprawling area bordered by stunning banyan trees. The venue is ideal for larger groups hosting dinners and receptions.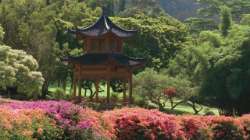 Atmosphere
Overlooking the Reflecting Pond, this large, manicured space is made even more exceptional by the bordering banyan trees.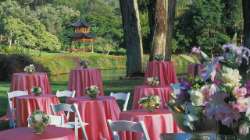 Unique Events
On this expansive lawn, we can assist you in putting together group day activities or larger receptions in the evening.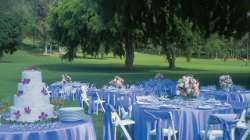 Adaptable Space
Enjoy hosting in this expansive outdoor arena that can seat up to 400 banquet-style or 600 in a reception.
Seating
Reception
Banquet rounds

600
400

Location
NORTHEAST SIDE OF RESORT
Size
Area
Dimensions

929 m2 (10000 sq.ft.)
30.5 x 30.5 m (100 x 100 ft.)