Our Extraordinary Experiences
A Day With South Africa's Cultural Icons
Fashion, art and music come together in one star-studded day with Johannesburg's most influential talents. Start your morning stylishly with a visit to the atelier of South African designer Gert-Johan Coetzee. Known for red-carpet creations that have dressed the likes of Kelly Rowland and Kourtney Kardashian, Coetzee is one of South Africa's most prominent designers and a fixture in Johannesburg's creative community. At his studio, you'll privately consult with the designer on a one-of-a-kind gown he'll create exclusively for you and ship to your home.
Your aesthetic expedition continues with an afternoon stop at a local artist's studio. Johannesburg's art scene is flourishing, and some of the city's emerging talents are garnering international attention. During a visit with one such artist, you'll learn about the artist's work and inspirations. Your day culminates back at Four Seasons with a private evening concert by a notable South African musician. Whatever your musical inclinations – from jazz and funk to Afro-pop – Johannesburg's top performers are on hand, thanks to this unique collaboration between Four Seasons and the city's artistic elite. It's a soulful end to a day spent among South Africa's creative icons.
Reservations: +27 (0) 11 481 6000. Experience subject to availability.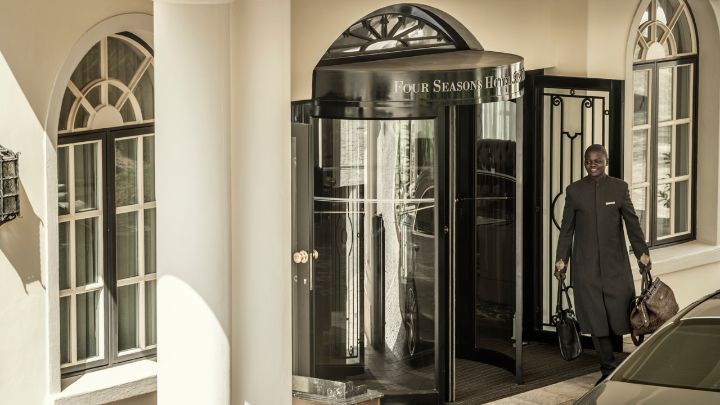 Relax and recharge in our two luxury pools as well as our state-of-the-art Health Club, all designed to keep you at your best.

Our 24-hour, state-of-the-art Fitness Centre offers a full range of premium exercise equipment.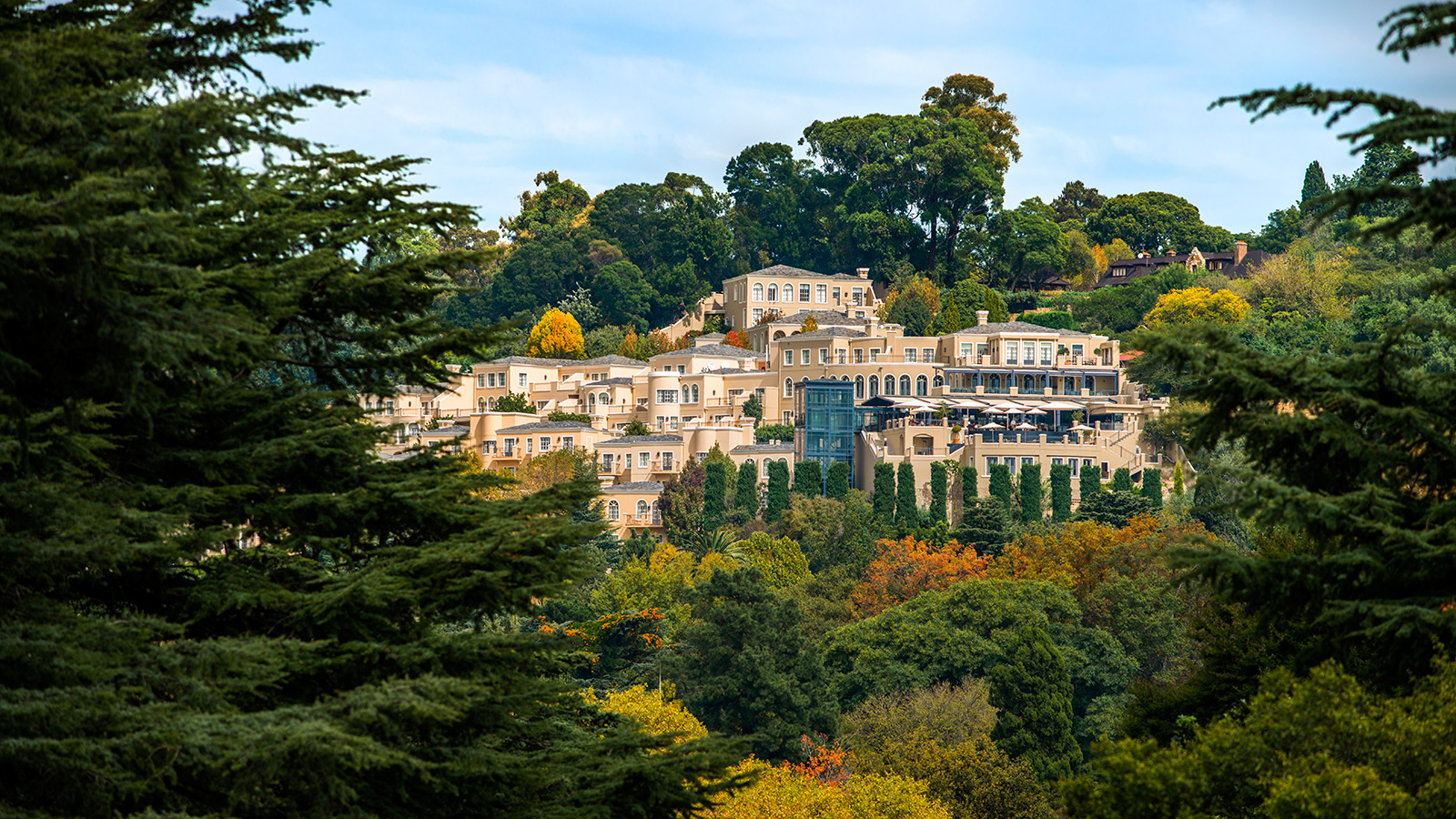 CONCIERGE RECOMMENDS
From your starting point at Four Seasons Hotel The Westcliff Johannesburg, explore some of the city's most dynamic attractions, from local markets to the Johannesburg Zoo, located next door.
Take a Dip
Choose from two pristine pools: our heated outdoor Lap Pool (which includes the use of a eucalyptus-scented steam room) and our large, heated outdoor Family Pool.

Deluxe Health Club
Take in impressive views of the Johannesburg Zoo and the city skyline during your workout. Our 24-hour, state-of-the-art Fitness Centre offers a full range of premium exercise equipment, including an array of high-tech cardio- and strength-training equipment, with personal trainers available on request.
Multilingual Concierge
Our 24-hour concierge team is happy to assist you with your requests and questions.

Fun for Families
Creating a complete destination for family travel to Johannesburg, Four Seasons Westcliff offers complimentary kids' activities, connecting to South African culture with seasonal crafts and games. The focal point is the child-friendly pool.
Jogging and Walking
Spreading across the hillside on over three hectares (nearly eight acres), Four Seasons Westcliff is large enough to feature its own on-site jogging trail through the gardens. Or power-walk from the hotel through the Johannesburg Zoo and the Zoo Lake park. The Concierge will be pleased to provide a map.
World-Class Golf
Johannesburg promises golfers tremendous choice. Thirty-six of the top 100 courses in South Africa are within an hour's drive. Some of the very best golf courses are right in the heart of the city, within just a few minutes of Four Seasons Westcliff.