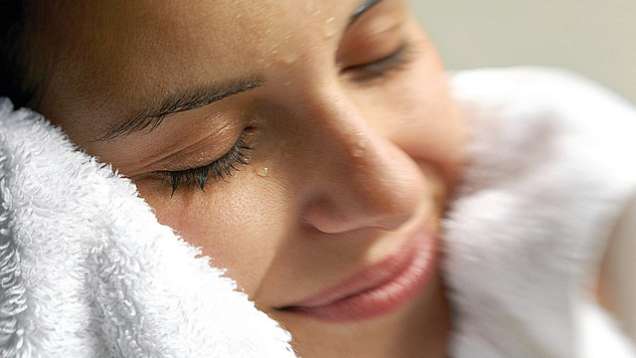 Custom designed for your particular skin type, the facials at the Spa at Four Seasons Resort Bali at Jimbaran Bay bring out a natural, healthy and youthful glow.
Ananda
This facial is inspired by a technique taught by shaman women, who appear to be ageless. Their skin features a beautiful luminance thanks to their understanding of the rejuvenating effects of the energy of light. This facial is a holistic experience focused on opening the third-eye and throat chakras. A marma-point massage, followed by authentic shamanic techniques, stimulates the free flow of energy, helping to remove blockages. To conclude, a mineral-rich clay mask and the application of rose and sandalwood oil reveal the skin's natural radiance. A perfect treatment to combat the effects of jetlag.

Crystal Rejuvenation
This hydrating facial incorporates crystals of carnelian, rose quartz and green aventurine which, when slightly warmed, release natural energy to relax facial muscles and aid in lymphatic circulation. Each step of this all-organic process is suitable for dry and sensitive skin, bringing out a radiant and healthy complexion.

Thermal Infusing
This stimulating facial helps increase circulation and promote the natural production of collagen, thanks to essential nutrients applied to the skin's surface. Special attention is given to the delicate areas around the eyes. Skin is hydrated using an anti-ageing warming facial mask blended with natural clays, mineral salts and organic salt. Your face is left feeling radiant and rejuvenated.

Radiance
Reduce the visible signs of premature ageing. This facial helps plump the skin with much-needed moisture by using soothing ingredients for intense hydration. A moisturizer of calendula oil and neroli smooths away fine lines caused by dehydration.

Purity
Enjoy skin that feels purely refreshed, clear and balanced. This holistic facial uses minerals to deep-clean congested or imbalanced skin types while also refining the pores.

Note: Prices and treatments are subject to change without notice. Prices are subject to 21% tax and service charge.