With more than 300 different ethnic group speaking 750 different languages, Indonesia's capital - Jakarta is a diverse mix of fascinating history, excellent shopping and exciting nightlife.
Strategic Location
Easily accessible on the Java Sea, Jakarta is the perfect gateway to the rest of Indonesia.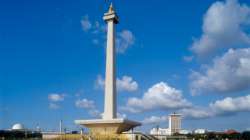 National Monument
Don't leave Jakarta without visiting its most famous landmark, located in Medan Merdeka (Freedom Square).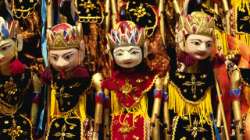 Museum Wayang
Browse the finest puppets from Indonesia and across Southeast Asia, and then watch them perform.
Jalan Surabaya
Discover a range of goods, from antiques to handicrafts, at this open-air market.
The National Museum
Find the largest collection of Indonesian relics and ethnic artwork, some dating back to the 7th century.
Taman Ismail Marzuki Arts Centre
Home to exhibition halls, theatres and a planetarium, this massive arts complex is perfect for families or solo exploration.