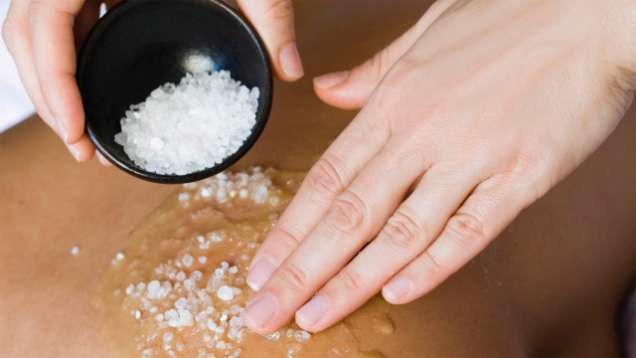 Awaken (100 minutes)
Experience the healing, detoxifying and enlivening effects of coffee on the body. This result-oriented treatment begins with a full-body brushing followed by a coffee, cinnamon and white clay wrap to remove dead skin cells and promote detoxification. Next, enjoy a coffee, cinnamon, cream and raw sugar scrub that helps stimulate circulation and rejuvenate the skin. To conclude the treatment, enjoy either an invigorating massage or a lymphatic drainage massage incorporating vanilla lotion to decrease water retention and enhance the slimming effects of the treatment.
100 Minutes - 320 USD
This treatment is not recommended for those sensitive to caffeine.

100 Minutes
USD 320
Call 1 (307) 732-5000
Grand Teton Sports Recovery
This customized treatment is designed to increase mobility and movement while reducing muscle pain. Our skilled therapists will perform orthopedic massage, traditional massage and Asian bodywork techniques to have you back on the mountain tomorrow feeling better than you did today.
50 Minutes - 180
80 Minutes - 260
50 - 80 Minutes
180 - 260
Call 1 (307) 732-5000
Geo-Thermal Mud & Aloe Treatment
This treatment improves skin tone, texture and begins detoxing the body. The experience begins with a dry brushing, an ancient Ayurvedic practice to exfoliate dry skin and assist in eliminating toxins from the body. The mud wrap follows, and is designed to absorb excess oil and pull toxins from the body while replenishing vital nutrients and minerals. The mud wrap is then removed with a pine infused cleanser in a way that further exfoliates the skin. The circular motion of the cleansing increases blood flow to the skin which creates a glowing effect. The treatment is completed with a highly therapeutic lotion which works to calm the body and mind while replenishing your skin.
80 Minutes - 260 USD
80 Minutes
USD 260
Call 1 (307) 732-5000
Espresso (50 minutes)
This 50-minute Espresso version of our Awaken treatment concentrates the healing elements of cinnamon and coffee in a body scrub, and also includes an invigorating massage using vanilla lotion.
50 Minutes - 180 USD
This treatment is not recommended for those sensitive to caffeine.

50 Minutes
USD 180
Call 1 (307) 732-5000
Cedar & Citrus Body Renewal
The first level of exfoliation in this treatment incorporates an antioxidant cleanser to begin renewal and promote healthy skin. The second level of exfoliation is the citrus scrub which energizes, increases blood flow and boosts the rejuvenation process. Following the citrus scrub, an earthy cedar lotion is used to bring smoothness to the skin and calmness to the mind.
50 Minutes - 180 USD
50 Minutes
USD 180
Call 1 (307) 732-5000
High Altitude Body Soak
In a private Spa Suite, submerge in a deep soaking tub beside a cozy fireplace. Himalayan pink salts, known to stimulate circulation, are mixed with your choice of essential oils for a relaxing and invigorating effect.

20 Minutes - 80 USD
20 Minutes
USD 80
Call 1 (307) 732-5000
Note: Prices and treatments are subject to change without notice.