Onsite Activities
Resort Activities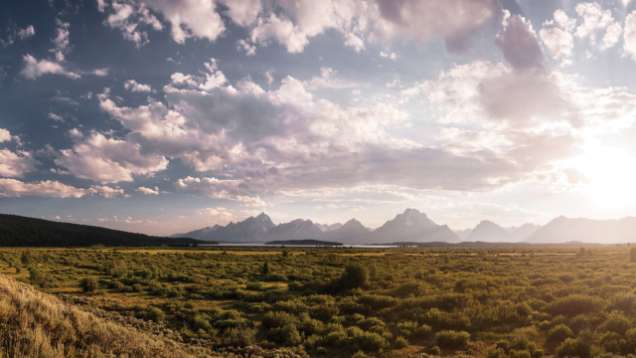 Between July 1st and August 31st, guests are invited to indulge in a week of wonder. Four Seasons Resort Jackson Hole will be offering daily themed fun from Movie Monday to Glamping Thursdays. Read more below or stop by the front desk to inquire. There's a little something for everyone to enjoy.
On-site activities

All of the below are available from July 1st to August 31st:
Our Cult Concert Series Concerts that have rocked the ages will come to the pool each Monday evening. Come relax after a day of exploring the valley and be entertained by some of the great artists of our time. Stop by the Concierge to see the line up of shows.
Available from 8:00 pm - 10:00 pm
Treat yourself to a self-guided treatment using a sampling of our finest spa products. Gentlemen can have a luxury shave experience using Jack Black Shaving products. Ladies can enjoy the ultimate shower experience featuring products from Moroccan Oil, LaNatura, and Coola Aftersun Care.
No reservations required. USD 15 per person.
Wildlife Wednesdays

Come meet one of our Wildlife Biologists on Wednesday evenings as they talk about the animals that roam the valley and the history and culture that makes Jackson Hole what it is today. Our biologists will not only bring their incredible insight, but will provide pelts and antlers for you to see and touch.
Available in the Ascent Lounge from 4:00 - 5:00 pm
Kids Glamping Thursdays

For children aged 5-10 years old, we will set up a camp within the grounds of the Four Seasons, play games, cook food over a camp fire, and of course eat lots of s'mores! Ditch your folks for the night and come camp Four Seasons style.
Minimum of 3 people and maximum of 8. USD 150 per child.
Frozen Fridays

In the hot summer sun there are few things more refreshing than an ice cold huckleberry milkshake. Come join us for this summer treat on us, and for the adults why not add a little something extra!
Available at the pool between 4:00 and 5:00 pm.
Sangria Saturdays

Celebrate the weekend with Sangria Saturdays weekly from 5:00 - 9:00 pm in The Handle Bar. Enjoy a pitcher of our special recipe white or red Sangria with a shellfish platter for 2 for only USD 40. Available every Saturday from 4:00 pm - 6:00 pm.
Serious S'mores Sundays

Round out the week with some s'mores by the fire. With different flavoured marshmallows and a selection of chocolates you can find your perfect pairing as you crunch into your Serious S'more!
Available in the Ascent Lounge from 4:00 pm - 5:00 pm. No reservations required.