Our Extraordinary Experiences
Hagia Sophia After-Hours Tour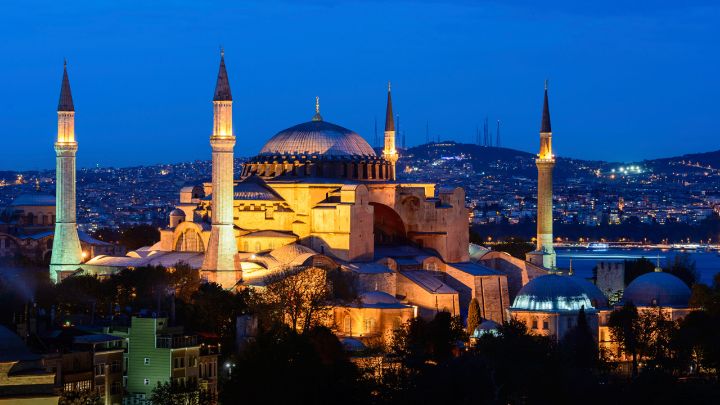 Thousands of people visit the Hagia Sophia every day, but tonight, you are the guest of honour at the structure many consider to be the eighth wonder of the world. Discover the immense and iconic museum, once a church and later a mosque, during a private after-hours tour, courtesy of an inspiring arrangement with Four Seasons Hotel Istanbul at Sultanahmet. Led by an expert guide, you'll discover the museum's incredible architecture – including its massive dome – and intricate mosaics, some of which date back to the ninth century. Listen to your footsteps echo through the great marble and stone interior, and savour moments of quiet contemplation – your private evening inside this awe-inspiring landmark is an unforgettable feast for the senses.
Reservations: +90 (212) 402 30 00. Please contact the Hotel for more details. This experience is open to groups of 50 people or more. Daytime tours are also available on Mondays only when the museum is closed. Two months' advance notice is required.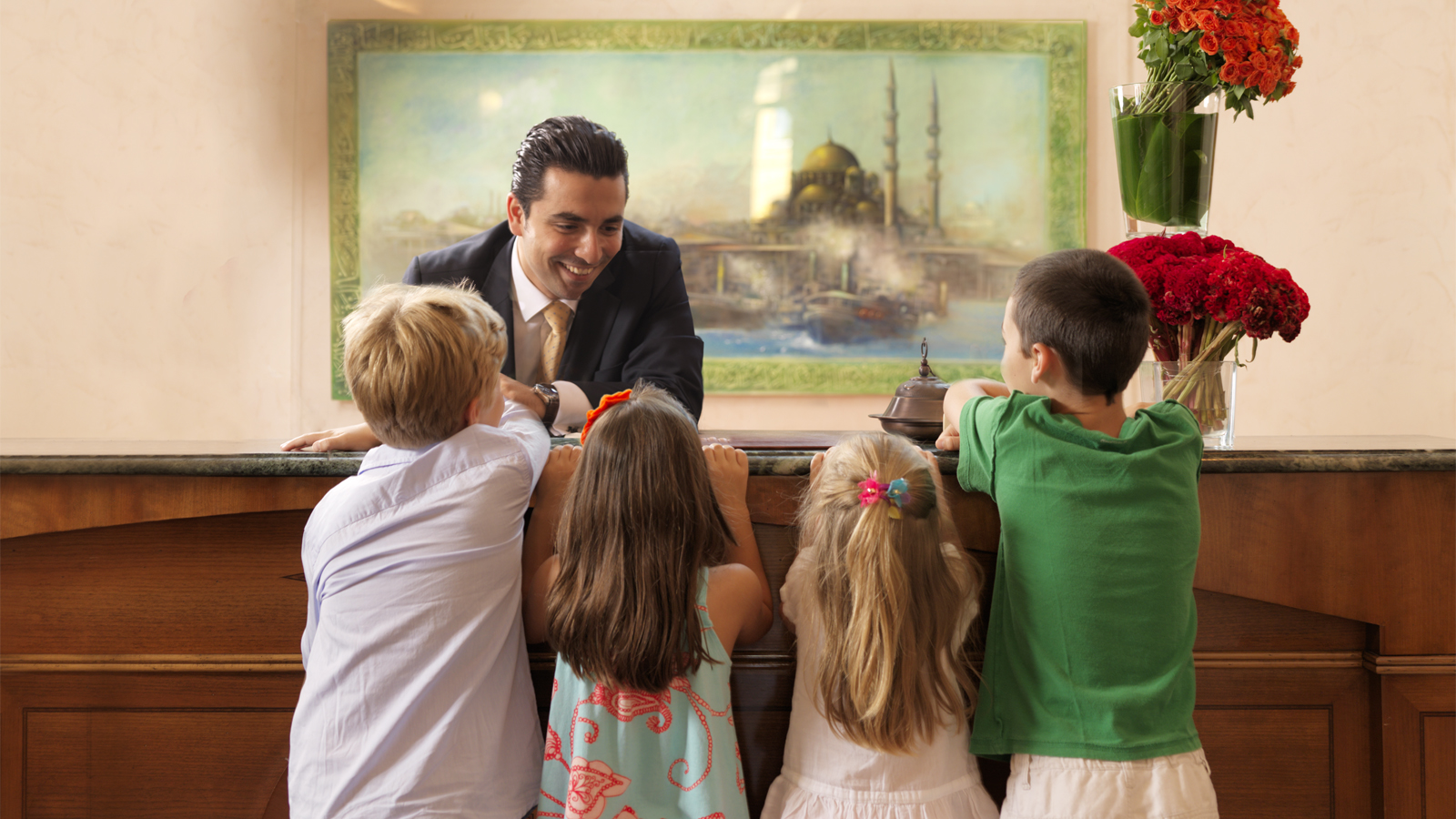 | | |
| --- | --- |
| 2,000 | + digital newspapers and magazines from 100 countries in 56 languages |
| 1,114 | m2 (12,000 sq ft) fitness centre |
| 24 | hour a day multilingual Concierge, In-Room dining services |
| 6 | massages available to guests, including the exclusive Sultanahmet massage |
| 6 | meeting and event spaces |
| 5 | major Istanbul landmarks within a 5 minute walk from the hotel |
| 3 | dining options |
Exceptional Dining, Accomodations and Service in a Landmark Location
Enter into a place of beauty and quiet in the middle of bustling Istanbul. Let the beauty and charm of a century-old building and the service of a dedicated staff of over 200 individuals delight you at every turn.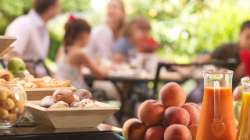 Brunch at Seasons Restaurant
Come by Seasons Restaurant for a lavish spread of fruits, meats, vegetables, pastries and more. Step out onto the open air terrace and marvel as our chefs quickly and expertly prepare a number of items made-to-order.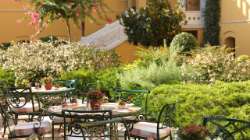 The Courtyard at Four Seasons Istanbul
Our enclosed courtyard is your opportunity to wander about, taking in the impeccable landscaping and breathing in the scent of rosemary, peppermint, basil, and more.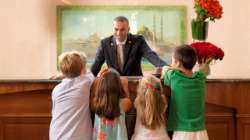 Impeccable Service
The Four Seasons experience extends far beyond your room. A multilingual Concierge, expansive fitness facilities, twice-daily housekeeping, and high-speed Internet access tare just a few of the ways we take care of you throughout your stay.