Room Rate
Best available room rate. Our most flexible option.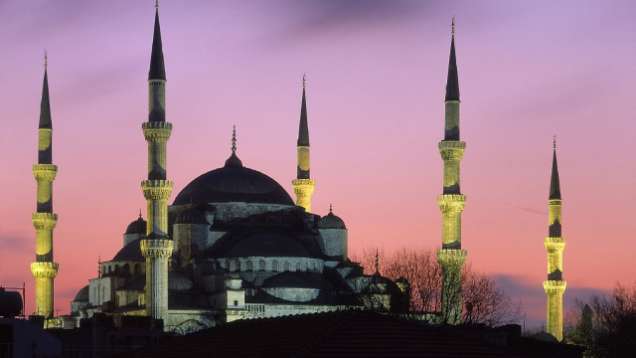 General Information
Istanbul has survived two millennia of extraordinary history. Formerly known as Byzantium, and then as Constantinople, it straddles the 35-kilometre (22-mile) Bosphorus Strait and is frequently described as the crossroads of Europe and Asia. Fought over time and again, the city became the centre of the Roman, Byzantine and Ottoman empires. Its historic heart – Sultanahmet and the bazaar quarter, with its great mosques, opulent palaces and Byzantine ruins – offers a fascinating glimpse into those tumultuous times.

The city holds appeal for all interests – architecture, art, culture, nightlife, cuisine and more. Encompassing three land masses – two on the European side of the Bosphorus, divided by the Golden Horn, and the Asian shores – it is best explored neighbourhood by neighbourhood. In the most historic quarter of this truly historic city waits Four Seasons Hotel Istanbul at Sultanahmet. A few minutes' walk in any direction leads to the wonders of the Old Town, including Topkapi Palace, the Blue Mosque, Haghia Sophia and the Spice Market.
Seasonal Highlights
May
Istanbul Theatre Festival
June
Istanbul Music Festival
July
Istanbul Jazz Festival
September to November
Istanbul Biennial
Whether you need to know local public holidays or highlights through the seasons, we hope you will find the facts gathered below useful tools for your travel planning. Please feel free to contact us if we can assist you further.
Quick Reference
Time Zone
GMT +2 hours
Eastern Europe Time
Language(s) Spoken
Turkish. English is widely spoken as well
Electrical System
Local voltage is 220 to 240 volts AC. Adapters available; please request through the Concierge.
Shopping Hours
Daily 9:00 am to 6:00 pm
Working Hours
Monday to Saturday 9:00 am to 6:00 pm