Houston – Top 10 Couples' Must-Do's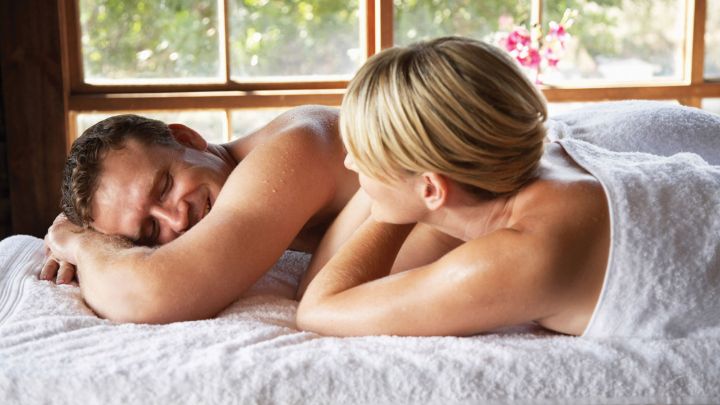 The summer is filled with city excitement in Houston. Here's a list of ideas to get your plans started.
1. BALLOON BLISS

Let us arrange a romantic picnic courtesy of Room Service and whisk you away by private car to a location for a private hot air balloon arranged through Houston Hot Air Balloons. Enjoy an excellent gourmet lunch while soaring in the air and viewing the beautiful Southeast Texas landscape.

2. STRAIGHT TO HIS HEART

His dream vacation may take you to a traditional German beer hall, but Houston has the next best thing. Plan a day tour of St. Arnold's Brewery, Karbach Brewery or the new Eatsie Boys' 8th Wonder Brewery, all just minutes from the Hotel where you can learn how to brew as well as taste test. Don't forget to try the Root Beer! Always a must at a local brewery.
3. Feel the Rush

Race your partner around the track in a go-kart or up the stakes and strap yourself into a real NASCAR stock car and drive the 17-turn road course. Or opt to rent an exotic car for the day such as a Ferrari or Lamborghini.
4. DIY Date Night

Create your very own masterpiece (no experience necessary) as local artists guide you step-by-step through a featured painting while sipping wine or recreate the scenes from Ghost at a pottery studio. We will provide the wine and bites for you to take.

5. Chocolate does what?

Take the romance to kitchen, where Chef Maurizio can teach you how to cook a 5-course dinner filled with aphrodisiacs. From oysters to chocolate there is no way you will leave unsatisfied.
6. Sunset Views

Allow us to arrange a private cruise from Galveston where the view is ever changing. Enjoy a bottle of champagne while you watch the romantic Gulf Coast sunset.

7. Unwind Together

Take a break from your crazy schedule to relax and book a couples massage at The Spa at Four Seasons Houston. Or have one of our professional teach you how to give the perfect Four Seasons Massage.

9. Sing Along

Sing Along - Attend a production in Houston's Theatre District* where you have several venues to choose from. Whether it's the ballet, musical, opera or a romantic comedy at the Sundance Cinema. The Houston Theater District, a 17-block area in the heart of Downtown Houston, Texas, United States, is home to Houston's nine performing arts organizations, the 130,000-square-foot Bayou Place entertainment complex, restaurants, movies, plazas and parks. More than two million people visit the Houston Theater District annually.
10. Rock Out

Go see your favorite band at the House of Blues with VIP access to Foundation Room. House of Blues is just steps away from the hotel and offers three different stages, with Southern inspired cuisine.