Houston – Top 10 Family Must-Do's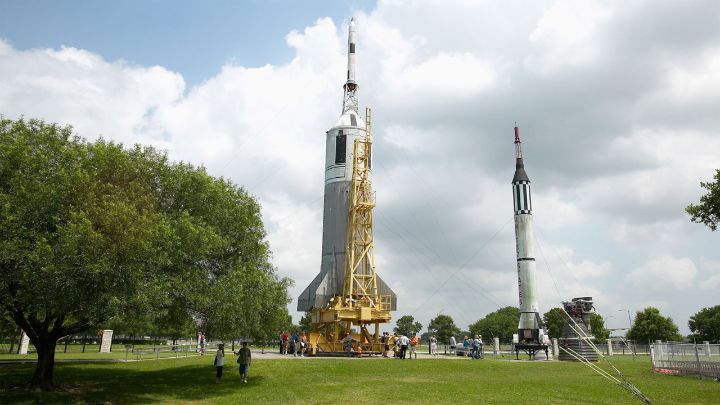 Houston is a home run for family summer getaways. From baseball excitement to breathtaking adventure, discover all the ways to make it unforgettable. View our list below of the top 10 family things to do in Houston.

1. Discover A Greener Houston

See. Touch. Hear. Taste. Explore! This 12-acre green space hosts the Kinder Lake with a model boat basin, a playground that has been carved into a tree-shaded hill, interactive fountains to cool off in, areas to take your pooch for a run, The Lake House or The Grove for a bite to eat and an outdoor stage that offers complimentary performances. Special events are abundant at this lively park located across the street from the hotel. Visit Discovery Green.
2. TopGolf West

TopGolf West is a golf entertainment complex where the competition of sport meets your favorite neighborhood bar. This is the Four Seasons of golfing in Houston: 102 bays, restaurants, bars, a rooftop terrace and of course everything is air conditioned. This is Houston. TopGolf, founded 12 years ago by two London brothers, was just launched in Houston in December of 2012.
3. "When I grow up I want to be an Astronaut"

Visit Space Center Houston, the official visitors center for NASA's Johnson Space Center. It's the only place on earth where guests can embark on an out-of-this-world journey through human adventures in space. Make sure to take the tour of the new space shuttle replica, the Explorer.
4. Galveston Island Historic Pleasure Pier

was built 1,130 feet over the Gulf of Mexico, where the original Pleasure Pier stood from 1943 until it was destroyed by Hurricane Carla in 1961. More recently, it was the site of the Flagship, an over-the-water hotel built in 1965 that was demolished after Hurricane Ike in 2008. Opened in Summer 2012, it has one roller coaster, 15 rides, carnival games and souvenir shops. Great for a family day trip or weekend getaway!
5. Go-Team-Go

Houston Rockets, Astros, Aeros, Dynamos, oh my! Join Houston's loyal fans and watch a game within minutes from the hotel. Whether its basketball, baseball, hockey or coming soon, two time champions Houston Dynamos. No game playing while you're here? Tour Minute Maid Park or Toyota Center and find out what happens behind the scenes.
6. Gator Country Alligator Rescue Park

Gator Country Alligator Rescue Park & Adventure, is a great getaway if your families new obsession is "Gator Boys". Gator Country is an alligator wildlife park that focuses on rescue and conservation. Here you can learn everything there is to know about alligators, snakes and crocodiles and if you're brave enough, you can even take a swim with them.
7. A Playground for the Mind!

The Houston Museum District boasts 19 museums and a 50-acre zoological park all just moments away from the hotel via Houston's METRORail. With many options within walking distance, families could visit the Houston Zoo, take a walk in Herman Park, catch a free show at Miller Outdoor Theatre, see the dinosaurs at the Museum of Natural Science or even spend the day at the Children's Museum, which offers a lot of interactive exhibits.
For the History buffs in the family…
8. Stepping Back in Time

A 480-acre living history site with more than 100 years of Texas history, George Ranch offers hands-on experiences and costumed historical interpreters. Give your family a sense of appreciation for the world they live in today and have them experience what life was like 100 years ago.
9. San Jacinto Monument

The San Jacinto Monument is the world's tallest war memorial, standing 15 feet taller than the Washington Monument. It's dedicated to the brave men under General Sam Houston who fought for and won Texas' independence in 1836. Concierge can assist with packing a picnic for you to take for the day.
10. Battleship Texas

Floating in the nearby Houston Ship Channel is Battleship Texas, the last of the battleships to participate in World Wars I and II. The Texas also had the honor of becoming the first battleship memorial when it was decommissioned in 1948. Both the San Jacinto Monument and the Battleship Texas are only a 15 – 20 minute drive from downtown.