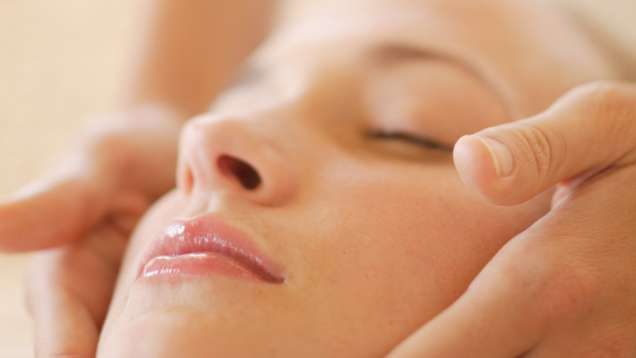 Clarins facial treatments
Clarins tri-active anti-ageing
Youth activator
A revitalising treatment that visibly redefines the facial oval and contours, delivering a lifting effect to help skin appear replenished and younger.
50 minutes
USD 150
Lifting line smoother
A youth recovery treatment that boosts the skin's vital functions, delivers exceptional skin toning and firming benefits and helps diminish the appearance of fine lines.
50 minutes
USD 150
Luminosity restorer
A revitalising treatment that immediately revives deep luminosity in the skin. The complexion appears fresher and facial features appear younger, smoother and replenished.
50 minutes
USD 150
Clarins tri-active
Radiance reviver – A rebalancing treatment for skin that shows signs of stress and early wrinkles due to a busy lifestyle. Delivers smooth, toned and radiant skin.
Moisture replenisher – A rehydrating treatment that supplies intense moisture to dehydrated skin. Nourishes and softens skin to revive and restore radiance.
Skin healer – A soothing treatment specifically developed for sensitive skin. Repairs and rebalances skin's natural defense mechanisms. Helps diminish redness and unifies the complexion.
Detox and shine stopper – An ideal treatment to gently rebalance combination or oily skin. Skin is left clean, matte and healthy looking and skin texture is refined.
Brightening performer – A brightening treatment that helps reduce the appearance of dark spots. Essential to restore the fresh, rosy transparency of youthful-looking skin.
50 minutes
USD 150
ClarinsMen
Shaving bumps and irritation, stress and tiredness – whatever life has hit your skin with, this super-relaxing facial will target and treat it. Your face will look and feel refreshed, healthy and smooth.
50 minutes
USD 125
Express facial
This mini facial freshens and smooths the face, eye and décolleté while targeting signs of fatigue, leaving your skin refreshed in half the time.
30 minutes
USD 85
Facial Enhancers
Age Fighting Peptide Mask
Refreshing Lift Mask
Radiance Plant Wrap
OPAL ANTI-AGEING EYE ENHANCER
Nu-Face Contouring & Firming Enhancer
Silkpeel MicroDermal Infusion Facial
This rejuvenating facial is an advanced alternative to traditional microdermabrasion. Deep cleansing and non-invasive exfoliation improves cellular turnover, deeply detoxifies skin and causes natural moisture to permeate surface tissues, leaving skin more vibrant and youthful-looking. Customized pro-solutions are infused into your skin delivering highly effective results on acne, fine lines, reduced pore size and hyper-pigmentation.
50 minutes
USD 160
Silkpeel Microdermal Infusion Treatment
Rejuvenate your skin with this cellular exfoliating treatment that deeply detoxifies the skin leaving you looking more youthful and vibrant while customized pro-solutions deliver highly effective results on acne, fine lines, reduced pore size and hyper-pigmentation.
30 minutes
USD 95
Silkpeel Dermal Infusion Series
Choose a series of four or six treatments.

Package of four 30-minute treatments – USD 350
Package of six 30-minute treatments – USD 525
Smoothing Back Facial
Exfoliation, skilled massage and a customised blend of botanicals, oils and creams sooth muscular aches, pains and stress knots. A deep-cleansing element makes this a superb back brightener too.
50 minutes
USD 140
Clarisonic Deep Cleansing Facial
Sonic frequency of more then 300 movements per second make this the ultimate in deep cleansing facials.
Impurities are removed to increase of the effectiveness of your skin care regimen revealing smoother and more radiant skin.
50 minutes
USD 125
Waxing services
Lip
Chin
Eyebrows
Underarms
Bikini
Full face
Arms
Upper or lower leg
Full leg
Back
Bikini Plus
USD 20 – 90
Brow and lash tinting
Lash
Eyebrow
USD 25 – 30
Note: Prices and treatments are subject to change without notice.