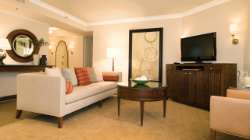 Offers available at Houston (6)
Room Rate
Best available room rate. Our most flexible option.
Bed and Breakfast
Enjoy a perfect night's sleep followed by an expertly prepared meal from our top-rated chefs – a flawless way to start your day.
A Day in the Park
Explore Houston's bike paths and parks with this weekend package, which includes a picnic lunch, bicycle rentals, and more.
We're sorry, Houston does not support online booking at this time. Please call 1 (713) 650-1300 for assistance.