Four Seasons Hotel Houston is proud to host amazing events and experiences throughout the summer! From our Live Art Bar series featuring artistic performances in Vinoteca to our Summer Music Festival with live musical entertainment and golf specials in the Topgolf Swing Suite – there is no shortage of activities for all ages while you are at the Hotel.
LIVE ART BAR

Catch live art performances in Vinoteca at Four Seasons Houston every third Thursday of the month throughout the summer! Enjoy USD 8 prosecco on tap and try our new rosé flights along with an aperitivo special.
List of featured artists:
May 18 –Patti Lennon-Potter
June 15 – Kelley Devine & Traci Lavois Thiebaud
July 20 – Taft McWhorter
August 17 – Anastasia Bodagovskaya
September 21 – Cory Willingham
SUMMER MUSIC FESTIVAL

Gather with friends on our pool deck for a summer long event! Enjoy live concert performances, USD 5 beers and poolside games every third Friday of the month.
List of featured musicians:
May 19 – Walker Lukens and Friends
June 16 – Asli Omar
July 21 – Libby Koch
August 18 – Sherita Perez
September 15 – Charlie & the Regrets
Complimentary admission and valet parking are included.
Global Wellness Day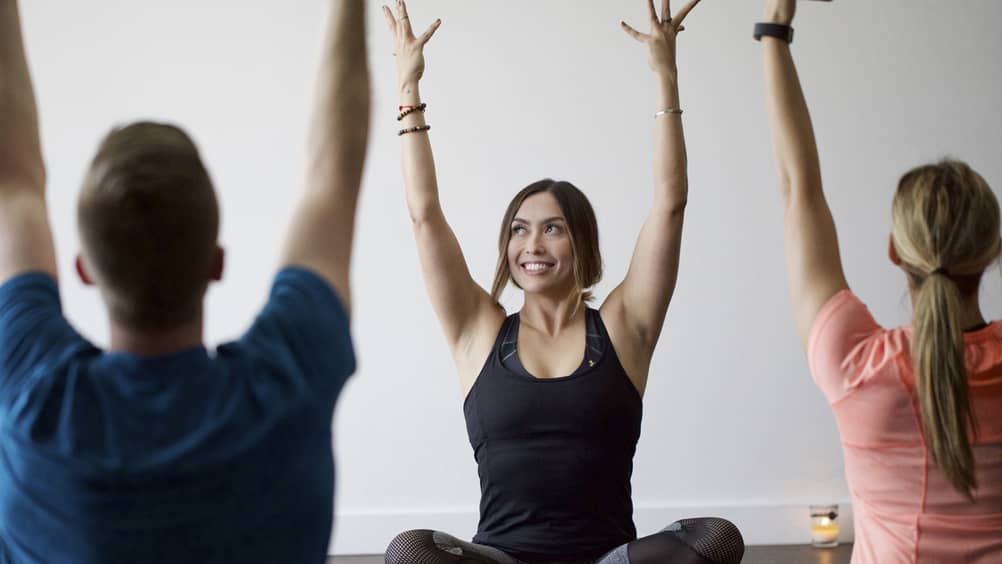 JUNE 10
In celebration of Global Wellness Day, join the Spa at Four Seasons Houston for a full day of wellness and relaxation!
Schedule of events
8:00 am
Sunrise Salutations Yoga | 60 Minutes Complimentary Class | 4th Floor Pool Deck
10:00 am
SPHERE | 30 Minutes Complimentary Class | 4th Floor Fitness Center
10:30 am
SPHERE | 30 Minutes Complimentary Class | 4th Floor Fitness Center
11:00 – 12:00 pm
fit ppl Smoothie Workshop |3rd Floor
12:30 – 2:00 pm
Wellness Cooking Demonstration | Signature Power Bowl | 3rd Floor
2:30 – 4:00 pm
Alo Yoga Wear Trunk Show | 4th Floor Spa
Space is limited. Please contact the Spa at 713.652.6219 to RSVP.
Golf & Grub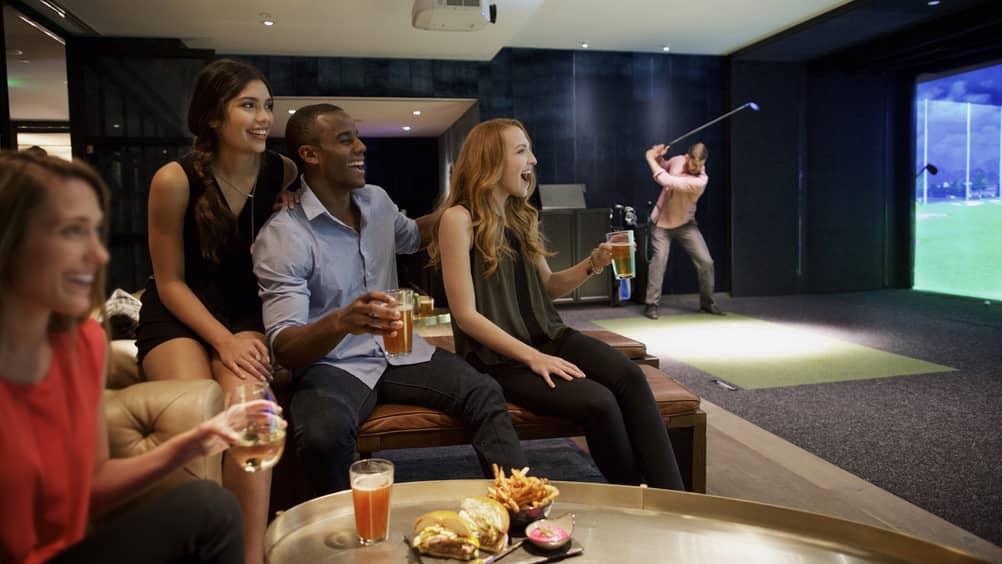 Bayou & Bottle is excited to announce its brand new Golf & Grub experience every day during lunch! Bring a friend, colleague or client during lunch and grab a bite to eat in Richard Sandoval's new bar & restaurant while practicing your swing in the Topgolf Swing Suite for only USD 15 per person. Create an epic lunch experience with indoor golf and flavourful cuisine in the heart of Houston.

Golf & Grub experience includes: A craft sandwich and a side or salad topped with chicken, mocktail or non-alcoholic beverage and a complimentary bucket of golf balls at Topgolf Swing Suite.
Saturday Bourbon Tasting Series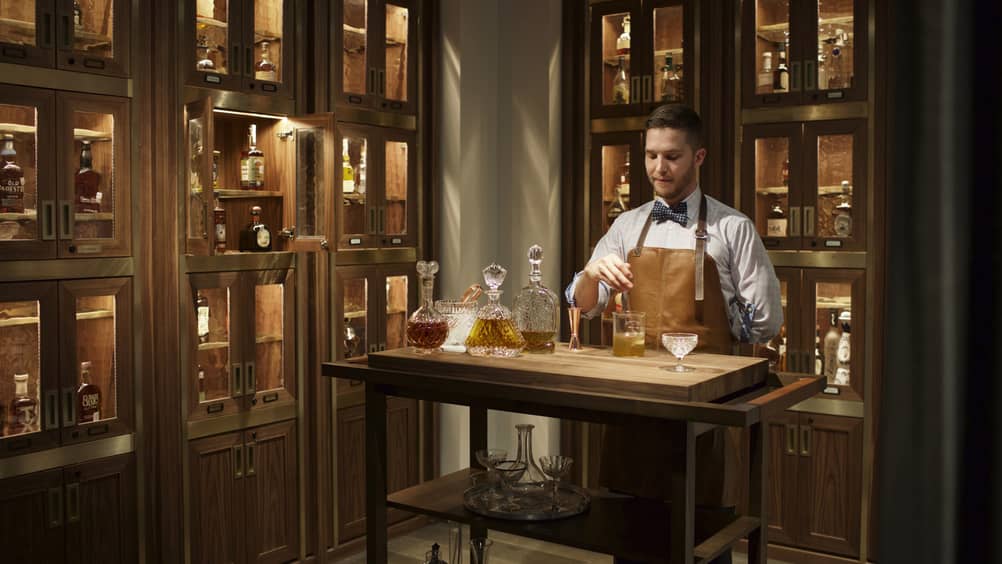 Meet at the Bourbon Lockers in Bayou & Bottle every Saturday at 5:00 pm for a complimentary bourbon tasting. Hosted by our very own Bourbon Steward, each week Bayou & Bottle will feature a new whiskey in which guests can learn about its history and what makes it special. Enjoy some of the finest and rarest whiskey. We invite you to explore and indulge the diversity and complexity of this fine spirit.
Birdies & Bourbon
Every Wednesday, play a round of golf on one of our PGA courses in the Topgolf Swing Suite and the '19th hole' is on us! Guests who complete all 18 holes on the virtual golf course will receive a round of complimentary drinks and bites at Bayou & Bottle.
Movies on the Pool Deck
Each Saturday night, guests can enjoy a family-friendly movie out on the Hotel's pool deck, complete with fresh-popped popcorn and a decadent candy bar.

MAY
May 6 – Zootopia
May 13 – Finding Nemo
May 20 – Finding Dory
May 27 – The Incredibles

JUNE
June 3 –Daddy Day Care
June 10 – Jungle Book
June 17 – Angry Birds Movie
June 24 – Home
JULY
July 1 – Storks
July 8 – Hotel Transylvania
July 15 – Hotel Transylvania 2
July 22 – Madagascar 3
July 29 – Home
AUGUST
August 5 – Despicable Me
August 12 – Despicable Me 2
August 19 - Minions
August 26 – Avengers – Age of Ultron
SEPTEMBER
September 2 – Thor – The Dark World
September 9 – The Fantastic 4
September 16 – Batman Begins
September 23 - The Dark Knight
September 30 – The Dark Knight Rises
OCTOBER
October 7 – Batman vs. Superman: Dawn of Justice
October 14 – Zootopia
October 21 – Ghostbusters
October 28 – Ghostbusters 2
NOVEMBER
November 4 –Jungle Book
November 11 –Angry Birds
November 18 – The Incredibles
November 25 – Daddy Day Care
DECEMBER
December 2 – Finding Nemo
December 9 – Finding Dory
December 16 – The Peanut Movie
Kids Cooking Classes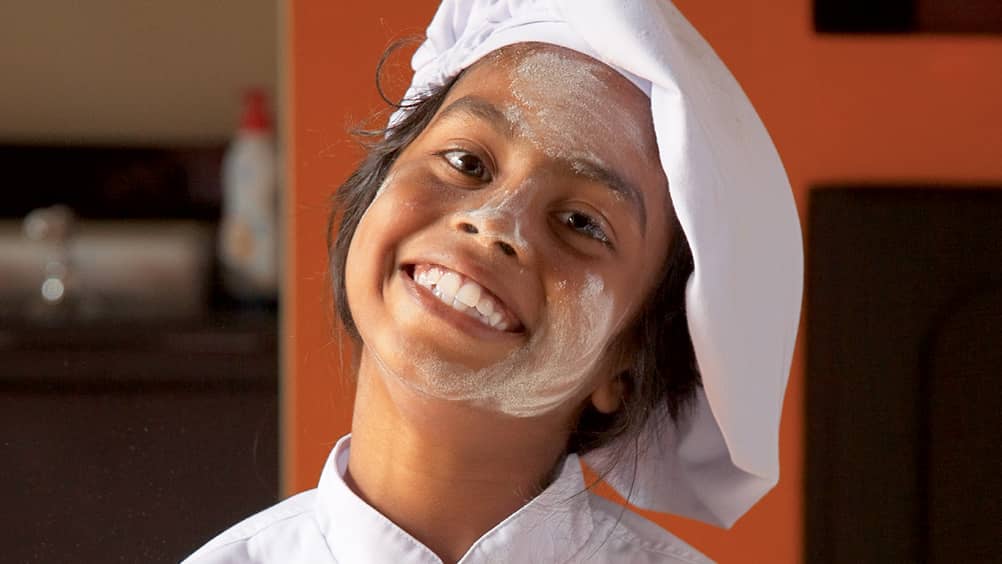 Don your apron and chef hat as you step behind the scenes in the Four Seasons kitchen to cook with our chefs! Cooking classes are offered to our aspiring young chefs every Saturday at 3:00 pm in Quattro.
Nearby Events
Looking to do something off-property? We are just steps away from many local attractions including Discovery Green, Avenida Houston, the Theater District as well as sporting and entertainment venues such as Minute Maid Park and the Toyota Center.