My Four Seasons
Always Tea Time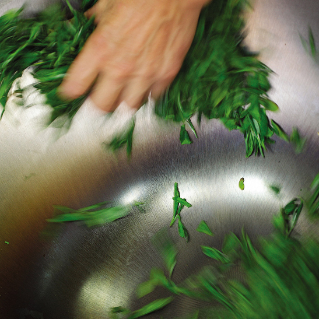 More Four Seasons Stories
If there's one element that encapsulates the Hangzhou experience, it's longjing tea. Translating to "dragon well" after a legendary location near West Lake, the delicate green tea is native to Zhejiang Province, where it continues to be produced by hand. Four Seasons makes the precious leaves the centerpiece of many of our amenities.

Every day, longjing is served in the traditional fashion in the Lobby Lounge. It also accompanies many of the meals at our in-house restaurant, Jin Sha. Like other green teas, the leaves are heated just after picking to stop the natural fermentation process that produces black and oolong teas. The result when the leaves are steeped is a tea with a gentler aroma, a purer colour and a richer flavour. The tea is also hlso high in vitamin C, amino acids and catechins, and research shows broad health benefits, from cholesterol reduction to cancer prevention.

And if that weren't enough, the miraculous tea makes its way into our signature spa rituals as well. Our Dragon-Well Tea and Jade Spring Ritual starts with a soothing soak in 60,000 tea leaves and a jade spring bath. The tea's also involved in a black-stone foot wash, before being used to exfoliate your skin with a full-body scrub and Emperor's Tea Wrap. And before you leave the spa soothed and relaxed, enjoy a massage with longjing-infused oil.
With so many uses for tea, you'll find that at Four Seasons Hotel Hangzhou at West Lake, it's always tea time.