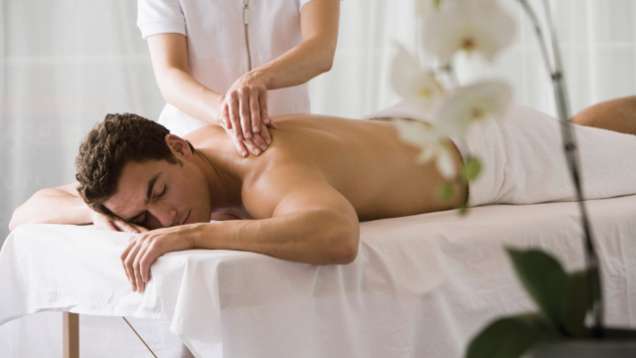 Most therapies in our spa, including those by ESPA, are unisex and tailored to your individual needs. In addition, we are pleased to offer a selection of therapies designed specifically for men.
Men's purifying facial
Whether your skin needs a deep cleanse, a healthy glow, soothing or hydrating, we encourage our male guests to experience a personalised facial, which your therapist will tailor to suit your skin's needs.
60 Minutes - 99 GBP
60 Minutes
GBP 99
Call 44 (1252) 853301
Sodashi Mankind Facial
Begin with a relaxing Sodashi Himalayan salt therapy back massage that will ease stress and reduce tension in the mind and body. Continue with a deep cleansing and exfoliating facial that balances the skins natural oils and assists in preventing ingrown hairs. Sodashi's soothing mists with woody aromas will de-sensitise your skin and a relaxing facial massage will tone and firm the muscles leaving you looking fresh and revitalised.
60 Minutes - 110 GBP
60 Minutes
GBP 110
Call 44 (1252) 853301
Soothing Lavender Back, face and scalp therapy
Recommended especially for men, this all-embracing therapy includes a fresh and soothing back exfoliation that flows into a deeply restful back, neck and shoulder massage. To conclude, a full facial combined with an oriental scalp massage is performed to bring a renewed feeling of vitality and well-being.
90 Minutes - 150 GBP
90 Minutes
GBP 150
Call 44 (1252) 853301
Gentlemen's manicure
Hands are moisturized and cuticles and nails are carefully manicured for a natural, healthy look.
45 Minutes - 50 GBP
45 Minutes
GBP 50
Call 44 (1252) 853301
Gentlemen's Pedicure
Revitalize your feet with a relaxing pedicure that includes a massage and toenail trimming and buffing.
45 Minutes - 55 GBP
45 Minutes
GBP 55
Call 44 (1252) 853301
Note: Prices and treatments are subject to change without notice.