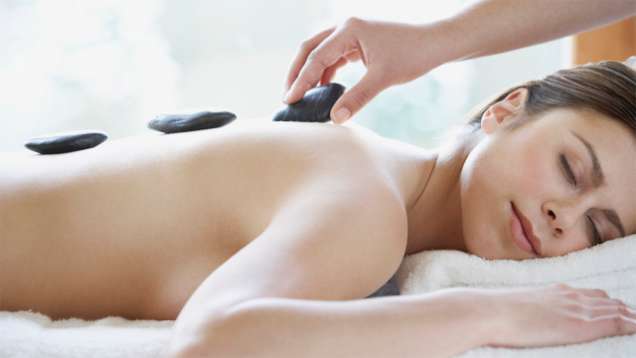 Massage is an excellent way to promote good health, connect body and mind, and produce a meditative state that can deliver emotional and spiritual balance, bringing with it true relaxation and peace. Choose the massage ritual that best suits your needs from Hua Spa's list of carefully designed therapies.

Four Seasons Aroma Crystal Massage
This intense massage ritual unites Eastern and Western techniques to stimulate the nervous system, relieve muscular tension, promote lymphatic drainage and encourage healthy circulation. The treatment is enhanced by yellow turquoise, which is said to improve communication, intuition and creativity, and bring wisdom.

Lomi Lomi
Lomi lomi translates to "rub rub" in Hawaiian, and the name reflects the broad, flowing strokes made with the therapist's fingers, thumbs, palms, arms and elbows. Lomi lomi works from the belief that memories are not just stored in the mind, but also in every cell of the human body. The therapist's long, continuous strokes are designed to help the body let go of its old patterns and behaviours, which can cause stresses and strains. The massage works gently yet deeply into the muscles, allowing you to relax and surrender to the nurturing touch.

Four Hands Relaxing Massage
An extraordinary spa experience, this treatment involves two therapists simultaneously performing a synchronized massage. The rhythm of their four hands brings about a state of deep relaxation, allowing the mind to float away.

Healing Stones
This luxurious massage includes the use of deep heat to harmonize, cleanse and relax the body at its deepest level. Warm massage oil and smooth, mineral-rich volcanic stones combine perfectly with gentle pressure to bring relief to tense muscles and joints, and the energy from the heated stones penetrates your skin for a uniquely soothing and healing experience. Ideal for people with poor blood circulation and cold feet, this treatment will also benefit those suffering from stress and back pain.

Personal Remedy
Using your chosen oil, your therapist performs a customized massage to help you de-stress, unwind and achieve a deep state of relaxation. Ideal for insomnia sufferers and those fighting jet lag, this soothing massage also improves circulation and relieves muscle fatigue and tension.

Oriental
An ancient bodywork technique based on the principles and theories of energy meridians, oriental massage works to balance the flow of energy (qi) throughout the body, using kneading, acupressure and light stretching techniques to stimulate circulation and release muscle tension.

Foot Massage Ritual
Treat tired, aching feet after a long day on the go. The feet and lower legs are soaked, exfoliated and refreshed with hot towels before oil is massaged into the skin, then cuticles and heels are deeply nourished with natural plant oils. An acupressure foot massage then helps to create balance and harmony, improve circulation, soothe the nervous system, reduce stress and normalize body functions. To finish, a foot mask is applied to nourish the skin. Aches are eased and feet feel lighter.

De-Stress Head Massage
Chamomile and frankincense calm and focus the mind while precise pressure points over the head, neck, shoulders and face are stimulated to induce a deep state of relaxation.

Prices are subject to 15% service charge (applicable government taxes included).