Function Rooms
Sapphire Room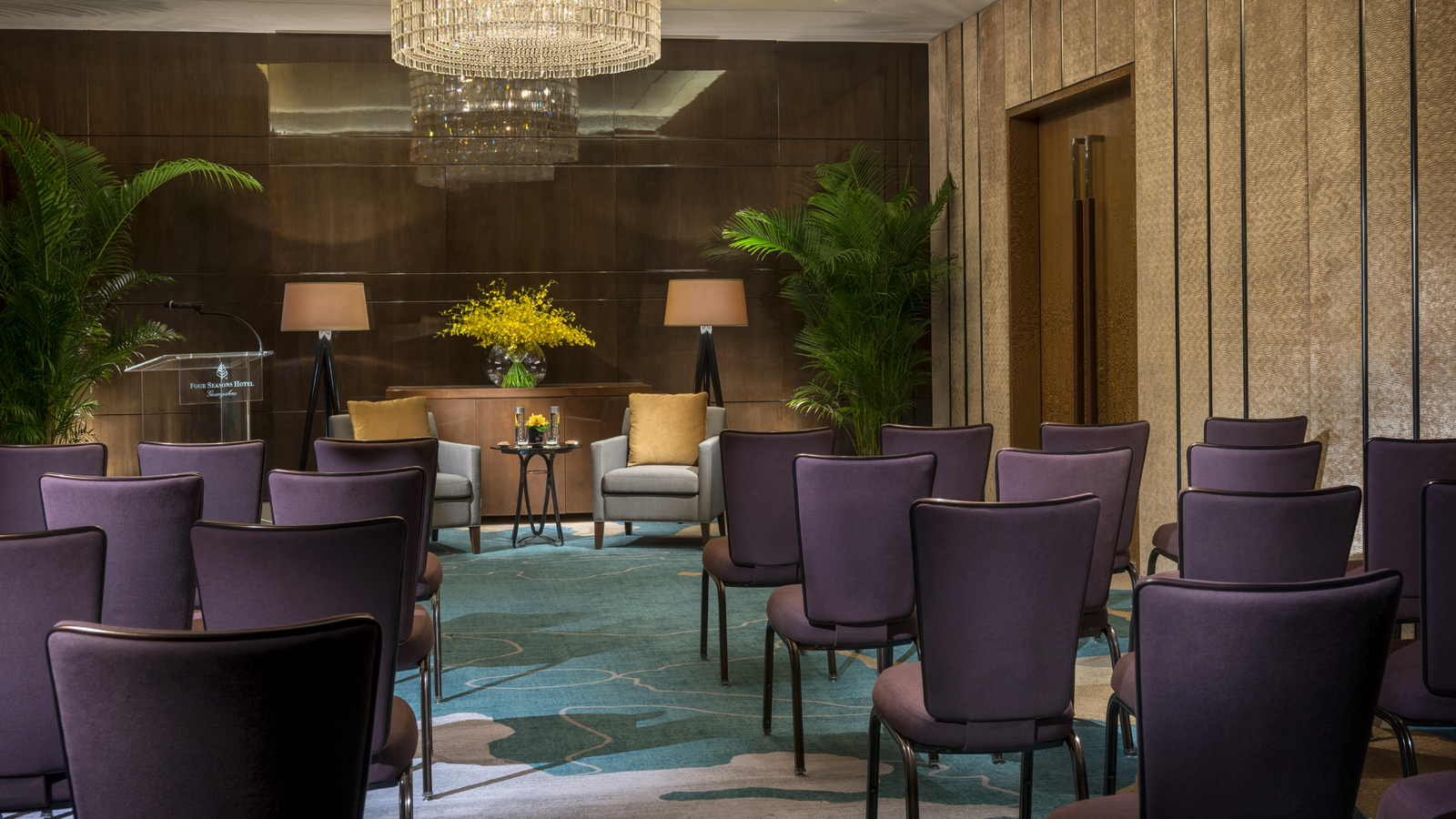 Featuring high ceilings and natural light that spills through two walls of floor-to-ceiling windows, the Sapphire Room can accommodate up to 130 reception guests. It's ideal for smaller gatherings, including press conferences.
This room may be divided into smaller rooms.
Sapphire Room I
Sapphire Room II
Flexible Space
The room can easily be divided into two distinct areas.

Inviting Ambience
High ceilings and plenty of natural light add splendour to any event.

Airy Atmosphere
Floor-to-ceiling windows enhance the sense of space.

Seating
Classroom
Hollow Square
U-shape
Theatre
Reception
Banquet rounds
Conference/Boardroom

45
55
45
70
130
30
40

Room Features
Breakout rooms available
Pre-function space available
Wired or wireless high-speed email and Internet access

Location
FIFTH FLOOR
Size
Area
Dimensions
Height

112 m2 (1206 sq.ft.)
17 x 6.6 m (55 x 21 ft.)
3.3 m (11 ft.)

Note: Actual clearance height is 2.8 m (9 ft.)