Services & Amenities
Adopt a Gentle Giant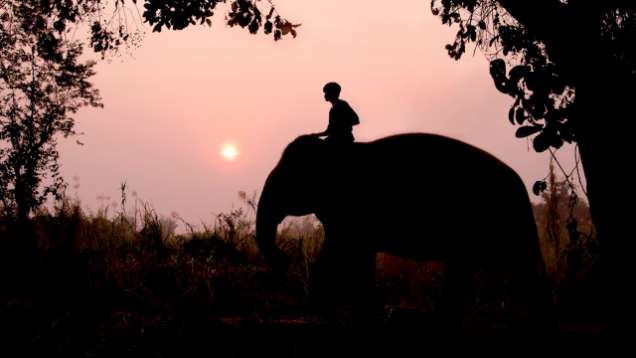 Asian elephants have played an important cultural and economic role for centuries, and they still roam wild in the Thai forests.
Valued for their strength and dexterous trunks, elephants were once the main workforce in the teak forests of Northern Thailand, helping to transport timber. With the ban on logging in 1989, these elephants were no longer needed and consequently became a burden to their owners, who no longer had the income to support their expensive charges. Many owners resorted to taking their elephants into big cities, where they have been made to "entertain" for a living.

With royal support, the Thai government has set up the Thai Elephant Conservation Centre (TECC) to act as a central body for the conservation and care of domestic and wild elephants, and to support the communities that depend on them for their livelihood. Set up under the guardianship of the TECC, the camp exceeds the guidelines established for the care of domestic elephants.
The Adoption Programme
Our guests have now assisted in the adoption of more than ten elephants from the streets. Through a monthly sponsorship that includes all their fodder, veterinary and incidental bills (as well as the wages and benefits for their mahouts), these elephants can now live in a natural environment. Donations through similar sponsorships have helped baby elephants separated from their mothers before their natural weaning age, and elephants roaming city streets. These elephants are cared for on-site and can be seen during breakfast, or upon request, through a visit to the foundation camp.

We are a member of the Golden Triangle Asian Elephant Foundation (GTAEF); as such, we offer our guests the opportunity to help rescue elephants from the streets of Thai cities. Donations made through GTAEF go directly to the care and welfare of these adopted elephants, with all administration and logistical support covered by Four Seasons Tented Camp at Golden Triangle.

The charity, Friends of Conservation, also provides support from the United States. For more information about the elephant rescue programmes in Northern Thailand and about Friends of Conservation, please contact us at camphost.chr@fourseasons.com. You can also visit the GTAEF web site where 501©(3) donations can be made by clicking the donate tag. You can also view a collection of elephant and mahout photography at www.elephantphotographer.com.