Function Rooms
Salon Financier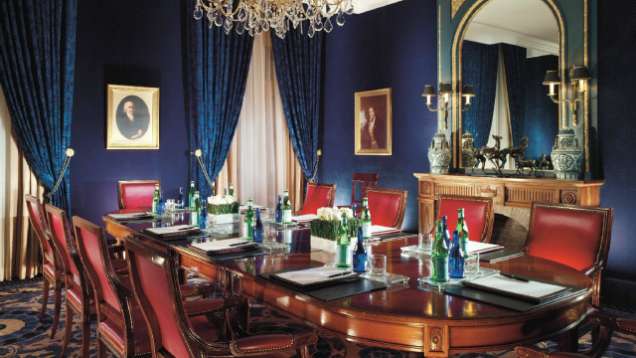 This meeting room accommodates 12 for private meetings. It is equipped with full technological support.
Lake Views
Ideal for private meetings, this stately meeting room overlooks Lake Geneva.
Business Ready
With full technological support, this room suits business needs.
Internet Ready
The room is equipped with wired or wireless, high-speed e-mail and Internet access.
Seating
Conference/Boardroom

12

Room Features
Wired or wireless high speed internet access.

Location
FIRST FLOOR
Size
Area

30 m2 (323 sq.ft.)