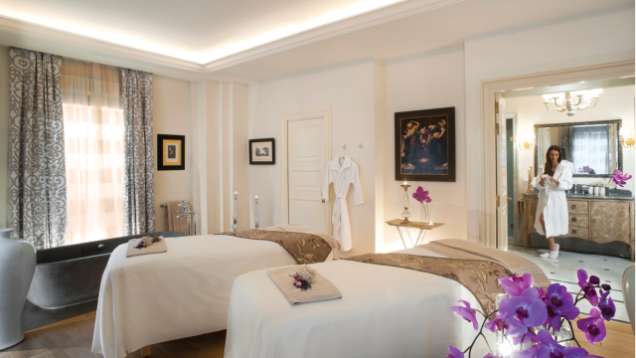 Junior Vip Facial
With this treatment teens can receive dermal-cosmetic skin care products by our REPHASE line to help purify and regenerate their skin. With the use of infused oxygen and products this treatment helps to clear away impurities, leaving the skin clearer, decongested and smooth.
Florenteen's Facial
Ideal for those who desire a treatment based on all-natural products inspired by the ancient tradition of Italian herbal practices using local plants that contain curative properties. The products produced by the Pharmacy Santa Maria Novella make this a unique, completely natural and rejuvenating experience.
Lady-to-Be Spa Experience
A dedicated and complete treatment for all young women who want to have the experience of becoming a "Lady". A treatment for both the face and body beginning with a gentle scrub using silk gloves to help make the skin soft and smooth, next a quick re-styling of the eyebrows with a balancing and hydrating face mask, and finished with a wrap on the hands and feet to complete the Spa experience for the little lady.
Gentlemen-to-Be Spa Experience
A dedicated and complete treatment for all young men who want to take care of their body and image. A treatment in which both the face and body are treated with specific products to better meet the needs of men's skin in adolescence. Treatment includes a scrub for the body to help remove various impurities, a body massage and a facial with balancing properties.
Note: Prices and treatments are subject to change without notice. Reservations are recommended.