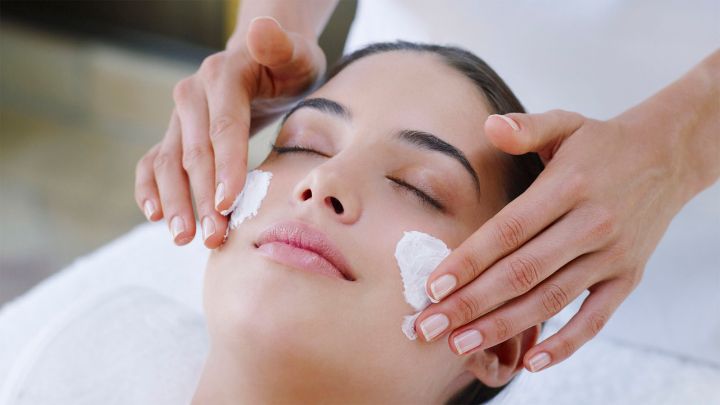 The Spa offers a selection of facial treatments created for a variety of skincare needs.
Black Pearl facial treatments
Lux Perfection
An exclusive ritual that inspires absolute luminosity in the skin thanks to precious ingredients and the refinement of 24-carat gold.

Lux Indulgence
An express version of the Lux Perfection ritual, creating absolute luminosity in the skin through the use of precious ingredients and the refinement of 24-carat gold.
Rephase facial treatments

The first spa in the world to offer the revolutionary dermo-cosmetic brand Rephase, the Spa at Four Seasons Hotel Firenze is thrilled to promote the line's innovative products, techniques and high-tech equipment, which come together to deliver extraordinary results.
Sublime Stem Cells
The latest achievement of Rephase dermo-cosmetic science: stem cells. Using high-tech equipment, this extraordinary treatment helps to restore the skin's capacity for regeneration.

Ultimate Anti-Aging
This innovative anti-ageing treatment uses the latest technology to visibly reduce wrinkles and provide an immediate boost to the skin, leaving it smoother, more toned and more radiant.
Hydra
Ideal for restoring energy to even the most dehydrated skin, this treatment strengthens the skin's natural defences by keeping the hydrating molecules of active ingredients deep within. It also offers protection from external aggressors.

Pureness
Ideal for seasonal changes and for treating impurities and particularly stressed skin, this complete treatment includes deep cleansing for a pure complexion.

Santa Maria Novella Facial Treatments
Floren Skin Rebalancing Facial
This treatment is based on natural products inspired by the ancient traditions of Italian pharmacies and the renowned healing properties of plants and local flowers.

Floren Skin Revitalizing Facial
Using exclusive aromas and natural products, this moisturizing and relaxing treatment is designed to deliver a feeling of overall wellness.

MEDITERRANEAN FRESHNESS
A delightful treatment that imbues the skin withnew light and extreme freshness.

MEDITERRANEAN MIX
An express facial and body treatment, which relieves signs of fatigue and alleviates the tension. Cleansing is intensified with a Foreo device.

Note: Prices and treatments are subject to change without notice. Reservations are recommended.