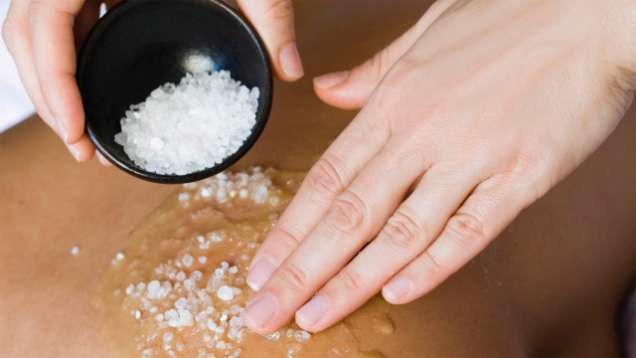 Santa Maria Novella Body Treatments
Tuscan Scented Salt Scrub
A smoothing and relaxing treatment using salt crystals and Tuscan herbs.

Velvet Skin Body Wrap
This renewing mask leaves the skin highly toned and revitalized.

Draining Treatment Anti-cellulite
This intense treatment helps to reshape the body and reduce cellulite.

Rephase Body Treatment
Intensive Shaping Body Treatment
This extremely effective treatment uses innovative products and high-tech equipment to shape and tone the body.

Scrub (Tangerine & Fern)
Exfoliating and energizing treatment using salt crystals, dfern and tangerine oil.

Scrub (Lemon & Peach)
Gentle and nourishing exfoliation treatment using citrus and peach aromas.

AN ADDITIONAL TREAT
Make your time in the steam bath extra special with the exclusive Mediterranean Purification Scrub. Use it as a way to begin all Spa Treatments or at the end of an intense gym workout.

Note: Prices and treatments are subject to change without notice. Reservations are recommended.