My Four Seasons
Heaven Sent – And Scented, Too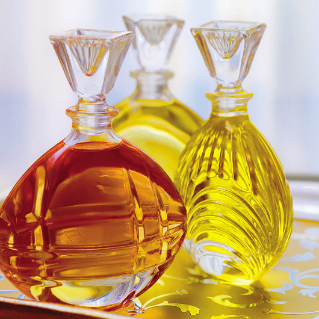 Photo-refractive facials. Thermal pedicures. Laser cellulite treatments. It seems that spa menus have become the stuff of science fiction. A more low tech but no less effective means of beautification and relaxation can be found at the Spa at Four Seasons Hotel Firenze in Florence, Italy.
How low tech? Try 13th century. That's when the Dominican monks of Santa Maria Novella, one of first great basilicas in Florence, first began crafting their herbal remedies. What began as an infirmary offering emergency treatment to those suffering from the plague and other illnesses eventually evolved into the Officina Profumo-Farmaceutica di Santa Maria Novella, one of the world's oldest pharmacies.
Though early "cures" included rose water (an antiseptic) and tonics such as Acqua di Santa Maria Novella (for controlling hysterics) and Vinegar of the Seven Thieves (takes care of those pesky 'fainting fits'), today the pharmacy peddles a full line of all-natural face, body, and fragrance treatments created by aromatherapists and herbalists, including a bespoke line for the Spa at the Four Seasons Hotel Firenze.
Not only is our spa the only on-site spa of any hotel in the city, it's also the only spa in the world that incorporates the Officina Profumo-Farmaceutica di Santa Maria Novella's products into its treatments. Among these are the Velvet Skin Wrap, which starts with an application of the Officina Profumo-Farmaceutica di Santa Maria Novella's scented water and follows with a skin-quenching body wrap of avocado, cocoa butter, beeswax, and carrot oil, as well as the Intensive Facial Cleansing, which pairs a deep purifying ritual with the pharmacy's signature creams and serums.
Though the ingredients may be old-fashioned, the amenities at the Spa at Four Seasons Firenze are thoroughly 21st century, from the whirlpool to the private VIP suites to the salon services offering waxing of every variety as well as blowouts, cuts, and colour. This blend of old and new is what makes the Spa so successful in such a short period of time and why visitors keep coming back for more.