Weddings
Wedding Planning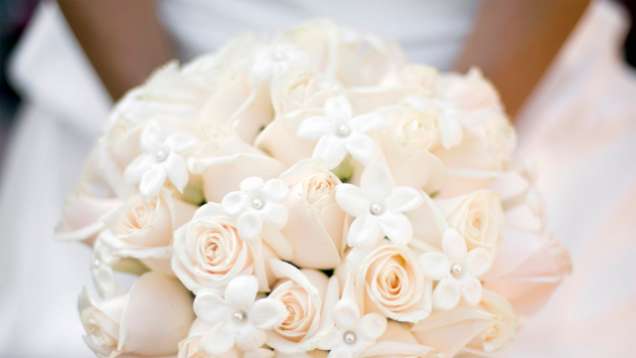 Wedding specialist
Our dedicated team of wedding specialists will work with you from your first romantic inspiration to your final dance. Impeccable attention, imaginative presentation and perfect timing will help shape your treasured memories. Four Seasons Hotel Dublin will anticipate every aspect of your wedding experience and uniquely tailor it to your needs.
From invitations to floral creations to memorable farewells, trust Four Seasons to simplify your planning and make your wedding day in Dublin everything you have ever imagined.
Public area available for pictures
To capture this special day, we suggest using our own private courtyard with landscaped gardens, Georgian water feature and Stewart Johnson sculptures for your photographs.
Licence for ceremony
Wedding ceremonies can be performed within the Hotel. Please contact one of our Wedding Specialists for more information.
Menu creations
Our award-winning culinary team presents superb food and beverage selections. Our culinary philosophy is to create exciting, innovative cuisine based on classical European techniques, utilising the finest locally sourced Irish ingredients. We provide an opportunity for guests to participate in a menu tasting prior to the event, giving an opportunity to tailor the menu to their requirements.
Linens and tabletop décor
All tables are dressed with the finest Irish linens, available in classic white and buttercream. More specialised colours are available from trusted suppliers whose quality reflects Four Seasons standards. Fine crystal glassware, restaurant-style china and elegant silverware are then added to complete the setting.
Transportation
Whether you prefer a romantic horse-drawn carriage, a vintage sports car or a luxury chauffeur-driven limousine, we will be available to help with all the transportation requirements for you and your guests.
Salon, spa and beauty services
A wedding can be a stressful time. While you are guests of Four Seasons, you are invited to make use of our on-site fitness facilities, with our compliments. View fitness facilities
You may also wish to rejuvenate the body, refresh the mind, revive the spirit and inspire the senses before or after your big day with a visit to our spa. Our highly trained team of professional therapists is available for treatments and consultations. To help create the perfect hairstyle, Ireland's leading celebrity hair stylist, Alan Bruton, has a salon on-site. View spa and salon services
Preferred vendors and service coordination
At your request, we can provide a list of recommended vendors for all your wedding needs, from photographers to entertainment.