Room Rate
Best available room rate. Our most flexible option.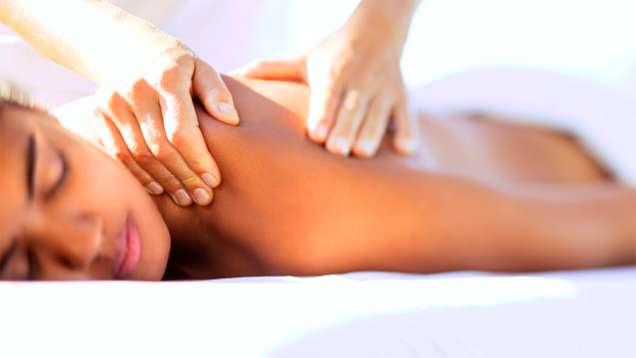 Four Seasons massage
This full-body massage eases tension, relieves stress and promotes well-being.
Aromatherapy massage
Essential oils are absorbed through the skin during this gentle massage, circulating their healing and therapeutic properties throughout the body. The treatment ends with a luxurious and relaxing scalp massage, with or without oil.
Balinese
Balinese massage, a technique passed down through generations, features long strokes, gentle skin rolling, deep kneading and foot reflexology to bring the body into balance.
Synchronized
In this perfectly synchronized massage, two highly skilled therapists use several massage techniques to work the tension out of your body. This is an ideal treatment for those who wish to alleviate stress.
Golf Ball Massage
Recommended by Irish golfing legend Des Smyth, this exclusive sports massage treatment – a first in Ireland – uses a special rolling massage device with an inner golf ball to provide steady, gliding pressure and deep massage work, leaving you feeling refreshed and ready to take on the fairway in style.

Combine this massage treatment with golf conditioning from the Spa's preferred conditioning coach and personal trainer, Eric Miller. Tailored monthly packages include four Golf Ball massages, eight golf conditioning sessions and full use of our facilities from EUR 850 for members and EUR 1,010 for non-members. For more information, please call Spa reservations at 353 (1) 665 4602.
Back, neck and scalp massage
This combination of deep massage techniques is the perfect remedy to relieve tension and tightness across the back, neck and shoulders.
Hot stones
Hot stones are covered with essential oils and placed on the vital energy points of the body, bringing a sense of balance and harmony. The therapist then uses the heat of the stones to massage the body into a state of bliss.
Blissful blooming pregnancy
Mothers-to-be need special attention, particularly to ease away tension in the joints, neck and back. Prenatal massage improves circulation and lymphatic drainage of the body, reducing fatigue and leaving pregnant women feeling wonderfully soothed.
Note: Prices and treatments are subject to change without notice.