Room Rate
Best available room rate. Our most flexible option.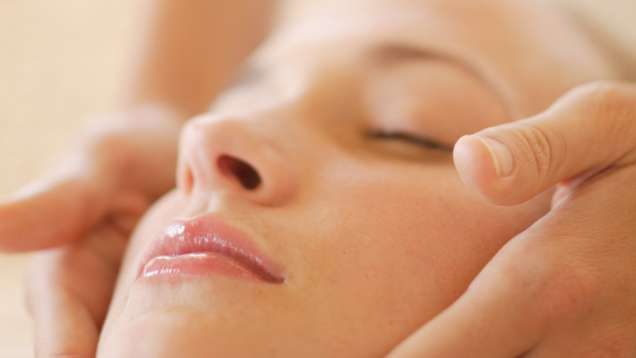 Special Offer: Spa Reviver
Sometimes you need that little bit more! Head to the Spa at Four Seasons Hotel Dublin to receive an express treatment when you book any of our relaxing body or facial treatments for a special price of EUR 35 for each add-on.
Choose from the following add-ons:

Express Back Massage
Express Aroma Facial
Mini Manicure
Mini Pedicure
Express Body Scrub
Express Indian Head Massage
For more information, please call the Spa at Four Seasons Hotel Dublin at +353 1 665 4602.
This offer is valid Monday through Thursday, subject to availability. The express treatment must be enjoyed in conjunction with a facial or body treatment and is non-transferable.
Sodashi Aromatic Hydration
This is an express facial aimed at boosting minerals and vitamins to the skin. Sodashi's aromatic compress helps to gently exfoliate the skin leaving a clear and even skin tone. Enhanced with the Sodashi signature facial massage, this treatment makes your skin radiant. The combination of cleanse, gentle exfoliation and massage will leave your skin renewed and revitalized in this wonderfully relaxing facial.

Sodashi Samadara ultimate age-defying
The Samadara ultimate age-defying facial uses timeless, anti-ageing techniques rooted in ayurvedic healing traditions that are designed to reawaken the skin's natural healing energies. Turn back the hands of time and transform your skin with this intensely hydrating and nourishing treatment that increases firmness and elasticity, diminishes the appearance of fine lines and restores a youthful glow. A rose quartz crystal facial massage enables the powerful Samadara ultimate age-defying cream to penetrate deeply into the skin for maximum benefit.
Sodashi pure radiance
We will take your skin on a journey of total renewal. Deeply relax as you enjoy Sodashi's aromatic warm facial compresses that soften and exfoliate, and a nurturing face mask, rich in herbal extracts to purify and hydrate the skin. This facial experience is tailored to your skin's needs and is enhanced with the Sodashi facial massage. The luxurious Sodashi plant essence synergies will leave your skin revitalized and fresh.
Sodashi sensitive facial
Enjoy cooling mists and soothing aromatic gels that nurture the skin. The Sodashi plant essences and herbal extracts will strengthen your capillaries and desensitize your skin, leaving it feeling revived and giving you a calm, even complexion.
Sodashi marine mineral
Using the goodness of marine plants, this facial is rich in spirulina and fucus extracts to bring radiance and glow to your complexion. Tailored to your unique skin type, this facial is the perfect treatment to oxygenate, tone and revitalize the skin. The experience is enhanced with the Sodashi facial massage, which will leave your skin radiant.
Sodashi thermal infusing
An intensive boost of all nature's vitamins and minerals, Sodashi's exclusive warm infusing mask will maximise the penetration of the essential vitamins and minerals into the deeper layers of the skin. This ultimate facial indulgence is tailored to your skin's needs to purify and either deeply cleanse or nourish, leaving the skin hydrated and toned. Restoring forgotten elasticity and radiance, this treatment is more than just a facial – it's nature's facelift.
Sodashi man maintenance
Designed to balance, nourish and refine the skin, this facial includes a skin analysis, gentle exfoliation, facial massage and the application of Sodashi products appropriate for your skin type.
Note: Prices and treatments are subject to change without notice.