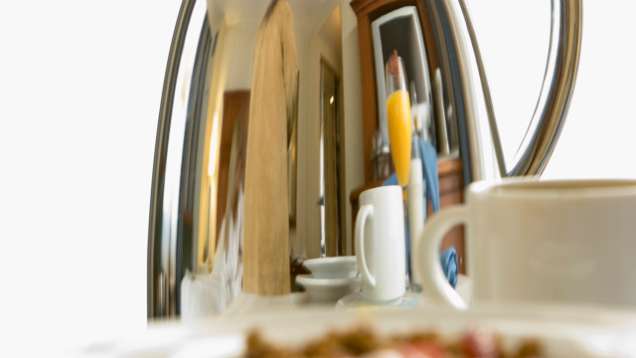 Specialties
The breakfast menu offers a wide range of selections, including classic eggs Benedict, house-smoked salmon, buttermilk pancakes, freshly squeezed juices, house-baked croissants, muffins and danishes, as well as nutritionally balanced, healthier fare.

Children's menus are available for all meal periods. Picnic baskets are available with a variety of food, wine and non-alcoholic beverage choices for day trips into the surrounding countryside and Wicklow mountains.

A television and snack menu is available all day to enjoy along with the in-house movie program or a special in-room occasion.

In-Room Dining staff can arrange a private gathering in your room with minimal notice.

A wide range of cocktails, hors d'oeuvres and wines can be arranged for any special catered in-room event.
Four Seasons In-Room Dining is a fine-dining experience within the comfort and convenience of your guest room or suite.

Hours
Breakfast
6:00 am– 11:00 am
All-day dining
11:00 am– 11:00 pm
Late-night dining
11:00 pm – 6:00 am
In-Room Dining is available 24 hours a day.