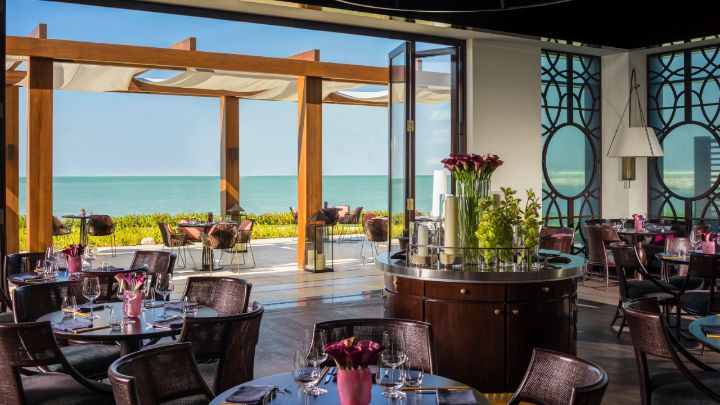 Among Dubai's best dining destinations, Four Seasons Resort Dubai at Jumeirah Beach features 10 distinctive venues. Our Resort includes five options – from the beachfront Sea Fu restaurant to the rooftop Mercury Lounge.
Just opposite our main entrance, the sleekly curved Restaurant Village features five independent venues, including some of the world's biggest names in dining and entertainment.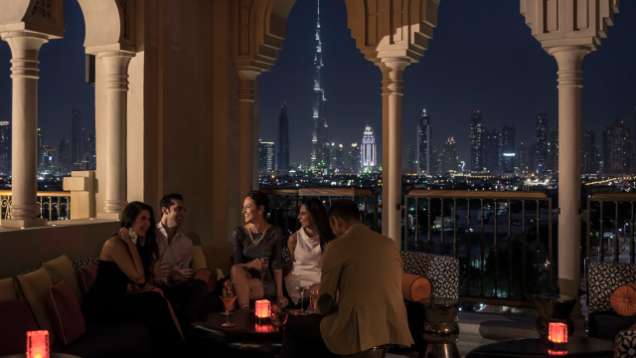 Dining Experiences
Chose from a variety of dining experiences offed across our outlets ranging from a brunch at our beach side venue or a private dinner while enjoying the panoramic views of Dubai.
JEAN-GEORGES KITCHEN
In this casually chic café, Jean-Georges presents a relaxed collection of internationally influenced dishes. Adorned with wood, stone and white shells, the restaurant showcases an open kitchen and a contemporary chandelier of flowing white fabric. Along a curved glass wall, the luxe lounge offers views of a landscaped terrace.
Meet Chef Jean-Georges
World-renowned Chef Jean-Georges Vongerichten is the man behind a global empire of Michelin-starred restaurants, including Restaurant Village – JG
Kitchen Read his interview for more on what has inspired his cooking, as well as
his thoughts on the Dubai dining scene.