Dubai is a rags-to-(mega)riches story. Originally a quiet fishing and trading village, the destination began to emerge after the introduction of stable infrastructure in the 1950s, then the oil boom of the '60s. In the 1980s and early '90s, investment in tourism spurred the development of super luxury hotels, the world's tallest building and an airport that is now ranked the third-busiest in the world. By 2020, Dubai hopes to welcome 20 million visitors per year.
What keeps the tourists returning is Dubai's ability to evolve. As a destination, it has already attracted some of the world's finest businesses, retail, dining and leisure experiences, and 2016 will see the opening of Legoland Dubai. It's attractions like these, combined with year-round sunshine and beautiful beaches, that make Dubai a huge hit with families.
Here are seven family-friendly experiences to enjoy in Dubai.
Wild Wadi Waterpark
Summer temperatures average 41 degrees C (106 degrees F), and there's nowhere better to cool off than the Wild Wadi Waterpark. Taking its theme from the tale of Juha, a character from Arabian folklore, Wild Wadi features 30 thrilling water rides and slides the whole family will love. The park also has a specially designed interactive play structure and lagoon for kids, family water rides for children taller than 1.1 metres (3.6 feet), and water blasters. When it's time for lunch, you'll find plenty to satisfy your brood at Juha's Family Kitchen. There are also shops for souvenirs and a photography service capturing the best moments of your aquatic adventure.
The Dubai Mall
Not only is the The Dubai Mall the largest mall in the world, it will take you around the world, too. It's home to Bloomingdale's , Galleries Lafayette , designer names and plenty of restaurants, including family favourites Eataly , Johnny Rockets and Rainforest Cafe . The Mall is packed with attractions for families. Kidzania (for ages 4–­16) is a unique role-play mini world where kids choose from more than 80 activities and careers as they earn KidZos to spend at the shops, restaurants and theatres. Older kids will love Sega Republic , two floors of adrenaline-fuelling attractions, including the tallest indoor slide in the Middle East, amusement arcades and a soft play area. For a calmer experience, head to the majestic Dubai Aquarium & Underwater Zoo , home to more than 140 species, including more than 300 sharks and stingrays. Children ages 10 and older can also experience cage snorkelling and shark diving.
Burj Khalifa and the Dubai Fountains
A trip to Dubai would not be complete without a visit to the Burj Khalifa, the world's tallest building. The At the Top, Burj Khalifa SKY experience takes you to level 148, a colossal 555 metres (1,820 feet) above ground for a stunning 360-degree view of the city. On the way you'll be entertained by fun facts, multimedia presentations and special effects. Book online for the best deals and for fast-track tickets (children under 4 ride for free). Once your feet are back on the ground, don't miss the Dubai Fountain show at the Burj Khalifa Lake, where music-synchronised water jets soar 150 metres (492 feet) into the sky.
Aquatic adventures in the Emirates
For the ultimate aquatic experience, head to Aquaventure Waterpark. This attraction offers adrenaline-pumping slides alongside the educational opportunities parents love. Depending on age and swimming ability, your child can enjoy a range of animal interactions, from climbing into tanks with dolphins and sea lions to feeding fish in Ambassador's Lagoon. All visits include orientations with marine mammal specialists, meaning your child will have the opportunity to learn about the animals and ask questions. Slides at Aquaventure Waterpark include the Tower of Neptune, during which participants pass (safely) through a shark-filled lagoon. Or board an inner tube with the whole family for a ride down Aquaconda, the world's largest waterslide. Some rides have a 1.2 meter (3.9 feet) height restriction, but the Splashers Children's Play Area keeps younger kids entertained.
Traditional Dubai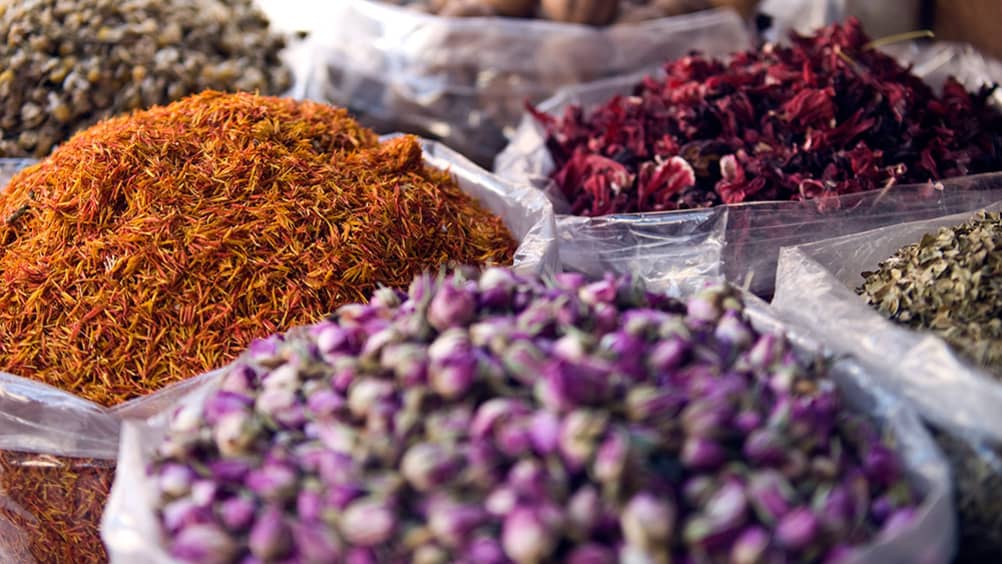 Photography clearandtransparent
Away from the glitz and glamour of modern Dubai, there's plenty of tradition, culture and heritage to explore. Start by boarding an abra (a traditional water taxi) at Bur Dubai Abra Station on Dubai Creek, where routes ply to and from the Spice Souk. (Note: This is how the locals get around, so boarding can be a bit chaotic at peak times, and taxis wait until they are full to depart). Or, hire a private abra and head west down the creek to the Dubai Museum at Al Fahidi Fort, the oldest building in Dubai, which showcases traditional Emirate life. Further down the Creek you'll find the glittering maze of walkways at the famous Gold Souk, as well as the aromatic Spice Souk—here, your child can take in the fascinating sights, smells and the sounds before your private abra delivers you back to the station.
Ski Dubai
Carving up fresh powder isn't something you'd expect to do on a desert vacation, but you can in Dubai. If you're looking to escape the heat, head to Ski Dubai at the Mall of the Emirates. In another world's first, the largest indoor snow park is complete with an impressive 22,500 square metres (242,190 square feet) of snow. Here you'll find all the classic winter sport experiences—skiing, snowboarding, bobsledding and even zip-lining. But it's the penguin encounters (yes, real penguins) that make this place really special. Kids will love the opportunity to get close with the colony of gentoo and king penguins. Ski equipment is provided by the centre.
Desert Safari in Dubai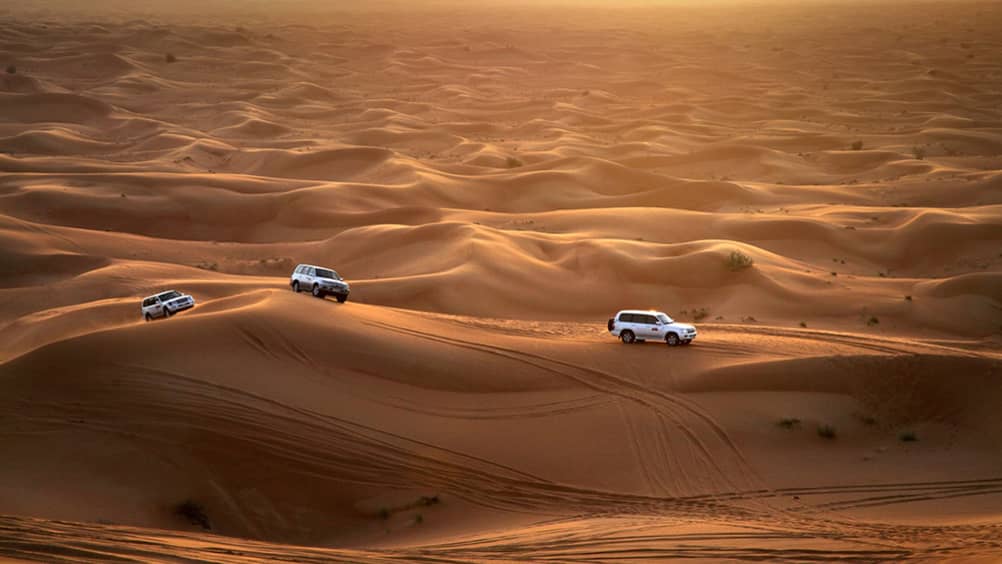 Photography courtesy Four Seasons Hotels and Resorts
If it's sand dunes and magic carpets you're after, a desert safari adventure is a kid-pleasing favourite. A short drive from the city centre is the Dubai Desert Conservation Reserve, where families enjoy everything from 4×4 dune-bashing, camel rides, sand-board surfing, wildlife-watching, falconry and traditional desert meals in a Bedouin camp. Most experiences are suitable for all ages, but there are some height restrictions for children, so check before you book. The Concierge at Four Seasons can help you make arrangements.
Four Seasons Resort Dubai at Jumeirah Beach