My Four Seasons
Air Conditioning, Ancient Doha-Style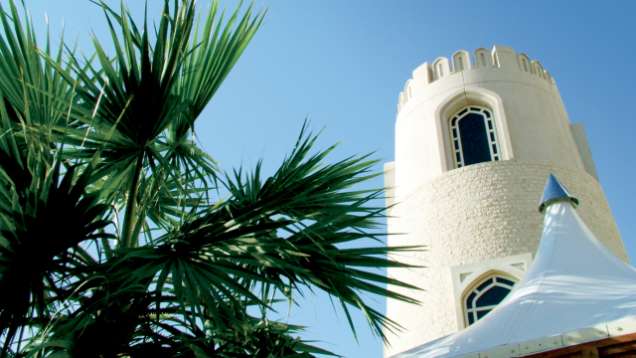 A flick of a switch. A turn of the dial. It's easy to forget about a time when it wasn't so easy to keep cool. Though now a thriving economic and cultural capital with neon lights, Internet cafes, and the latest mobile phones in widespread use, the city of Doha once relied on a very low tech – but surprisingly effective – way to beat the desert heat.
Wind towers, or "windcatchers" as they were once called, are special structures common in Middle Eatern architecture that harness the power of the wind to cool buildings. Sizes and shapes vary, but the basic principle is this: Wind enters through a series of ventilation holes. Through the process of convection (the same kind that powers the oven which cooks your supper), hot air rises and is pushed out while cool air sinks to the bottom, creating a cooling effect that (if all goes right) circulates throughout the building.
Did it work? Indeed, it did, especially when you consider that many wind towers were built with thick walls and water reservoirs which helped bring the temperature down even further. In fact, some wind towers were capable of creating frigid temperatures in the middle of the afternoon. Not too shabby for a climate with average highs over 33 degrees C (90 degrees F) 6 months out of the year.
All but a few of Doha's wind towers have been torn down to make way for new construction. However, guests of Four Seasons Hotel Doha can take in two of these impressive structures, both of which are built right into the hotel. One of them houses the Pool Grill restaurant. The other is the home of the Hotel's Kids for All Seasons programme. Those seeking to venture out further can spot an additional wind tower near the Najada Shopping plaza on Grand Hamad Avenue.
Though modern air conditioning may pack more of a punch, there's something about this eco-friendly and age-old architectural tradition that's definitely worth making a part of your Doha experience.