Room Rate
Best available room rate. Our most flexible option.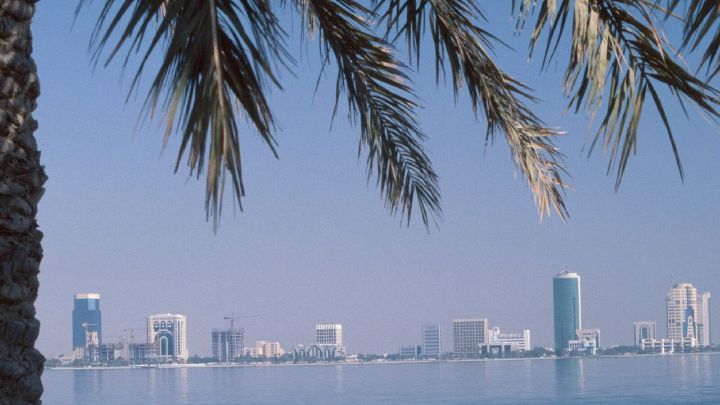 Yours to Explore
Four Seasons Hotel Doha is your jumping off point for any number of adventures in and around the city and Qatar. It's worth your time, whether you take an all-day trip or leave for just a few hours.
Seasonal highlights
February
Doha 9th Jewelry and Watch Exhibition

March
City Scape 2012

Agricultural Exhibition 2012

GCC Europe Forum 2012

April
Iwed

Beautex - Beauty and Fitness Expo 2012

Exhibition of small and medium industries

Project Qatar 2012

May
Made in Italy 2012

International Exhibition of Toys

Mother, Baby and Kids Show

June
"HYA" Abaya Exhibition June 2012

July

September
Made in USA 2012

"HYA" Abaya Exhibition September 2012

Doha Furniture and Decoration Exhibition

October
TowerTech 2012

International Exhibition for Pool & Spa 2012

The 7th International Hotel, Restaurant and Food (Diyafa) Exhibition for Qatar

Doha Exhibition Transport and Rail 2012

November
Energy Qatar 2012

ECO-Q 2012

Q-Money 2012

Milipol 2012

December
Doha 23rd International Book Fair

"HYA" Abaya Exhibition December 2012
With some of the world's largest energy reserves, the state of Qatar has become a regional economic powerhouse. Its capital city, Doha, is a vital centre of culture, commerce and communications and an important port with a strategic Arabian Gulf location.

Part of the prestigious West Bay complex along the coast of Doha, Four Seasons Hotel Doha blends local aesthetics with advanced technologies for an unmatched sense of sophistication.
Quick Reference
Time zone
GMT +3 hours
Language(s) spoken
Arabic is the official language, but English is also widely spoken.
Electrical system
Voltage is 220 volts AC at 50 hertz; 110 volts AC in bathrooms. Adapters are available; please request through the Concierge.
Shopping hours
Saturday through Thursday 8:30 am to 12:30 pm and 4:00 pm to 9:00 pm, with malls open 10:00 am to 10:00 pm. On Fridays, some shops remain closed all day and others open at 4:00 pm. Most malls and supermarkets offer extended Friday shopping.
Working hours
Sunday through Thursday 7:30 am to 12:00 noon and 3:30 pm to 7:30 pm. Government offices are open Sunday through Thursday 6:00 am to 2:00 pm.