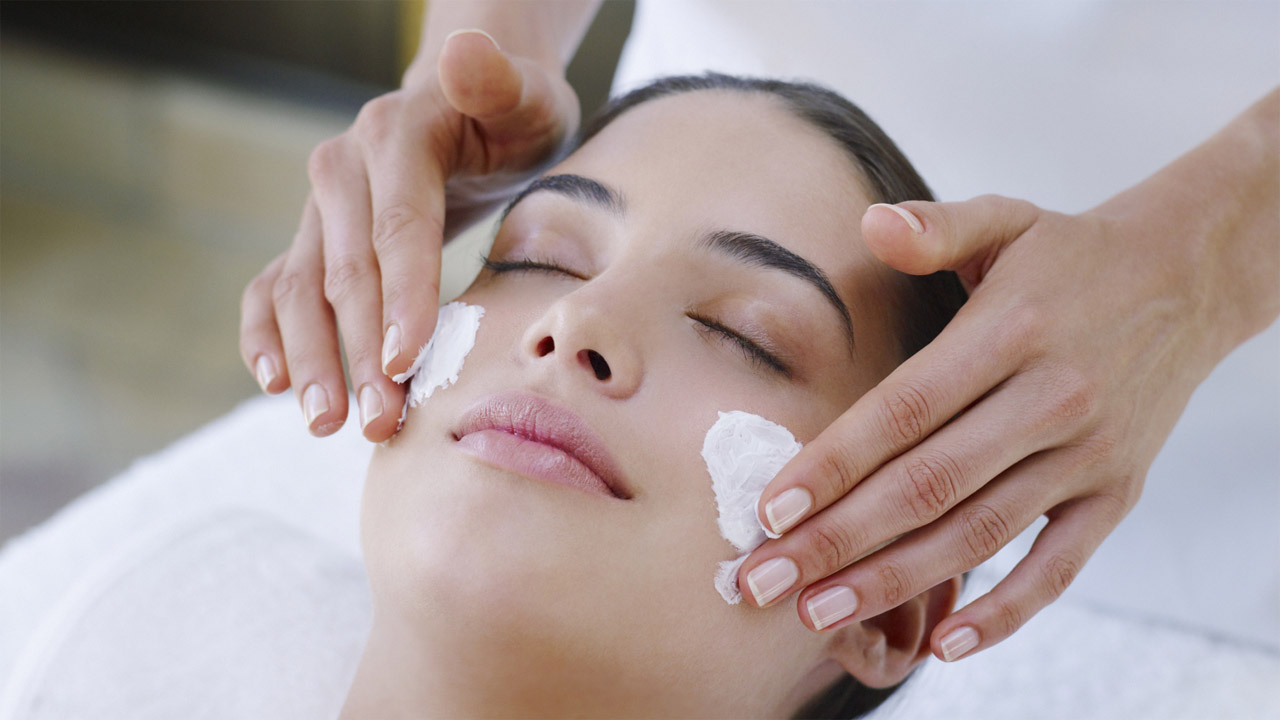 Four Seasons facials are an exquisitely pampering experience, creating a healthy glow. All facials include a complimentary analysis of your skin to determine which products are best suited to your needs. We use only the finest botanical skincare products containing the most effective natural-source and organic ingredients. All formulas are proven non-comedogenic, are not tested on animals, and contain no mineral oils, lanolin, artificial fragrances, artificial colours or alcohol. All facials include extractions, if required, unless otherwise noted.
Xtreme Lashes
Xtreme Lashes® Eyelash Extensions is a revolutionary product that will provide you with longer, thicker, luscious and natural-looking eyelashes. Xtreme Lashes® Eyelash Extensions are not traditional false eyelashes. They are single synthetic strands of eyelashes attached directly to your individual eyelashes with a medical grade adhesive by a certified Xtreme Lashes® Eyelash Extensions Stylist for a natural look and feel. With routine touch-ups every two to four weeks, you can have amazing eyelashes indefinitely.
Full Set – 2 Hours
USD 350
2-Week Fill – 90 Minutes
USD 150
Vibrant: The Personalized Facial
From dry to oily, we all have different skin types and needs. The skin experts from The Spa are taking facials to the next level with Vibrant, a highly personalized facial tailored to the guest's specific needs. Our therapists can utilize microdermabrasion, micro current, light therapy, peels and more to reveal youthful, brilliant skin.
Oxygen Facial
This unique experience uses specialized technology to provide an infusion of oxygen and vitamins to the skin, leaving you with a more radiant appearance. This treatment not only provides intense hydration but also stimulates new cell growth as well as collagen for a more youthful you. After your skin consultation, your therapist will choose the best facial for you – anti-ageing, hydration or brightening.

Radiance
This results driven facial uses a green cosmeceutical skin care line and it's appropriate for all skin types. It will slow the aging process, brighten and rejuvenate the skin using ingredients which penetrate the skins surface for maximum results. It diminishes the appearance of fine lines and wrinkles, reveals smoother, younger-looking skin.
Classic European boost
A deep cleansing facial that gives your skin an extra boost, leaving it looking and feeling radiant. Ideal for all skin types and for anyone who needs the benefits of a therapeutic facial. This treatment incorporates powerful botanical antioxidants like green tea, clay masks, bamboo and exfoliants.
Anti-gravity facelift
This anti-ageing treatment cleanses and provides a customised exfoliation and a deep hydrating mask for supple, smooth skin. The use of a non-invasive micro-current therapy lifts and tones the facial muscles without discomfort. Wrinkles are noticeably plumped in less than an hour for lasting rejuvenation.
Age revitalizing
This high-performance luxury organic facial is a moisture-balancing treat that is perfectly suited to the dry climates of high-altitude cities. The skin is cleansed and toned with natural lemon-balsam before being exfoliated using wild Colorado honey and high-mineral clays, giving it a smooth and toned vitality. Release your tensions with a soothing facial massage, followed by the application of an antioxidant-rich mask that will stimulate cell regeneration and restore long-lasting moisture. Finish with a treat for the skin – the application of natural age-repair serums and moisturisers high in vitamin C. The skin will be left vibrantly alive and younger looking.
Back facial bliss
This relaxing back treatment deeply cleanses and detoxifies the skin of the back. Using an aromatic, creamy alpine cleanser, the back is prepared for an invigorating, refining exfoliation with rhassoul clay and fine silica crystals. Soothing hot towels are used to remove excess exfoliant before the skin is treated with a calming mist and a balancing mask is applied. A warm herb-infused oil is drizzled up and down the spine to prepare it for an energy-balancing massage, leaving you completely relaxed and refreshed.
Ultrasonic microdermabrasion
Using cutting-edge sound vibration technology, the surface of the skin is exfoliated and cell renewal is stimulated, leaving the skin polished and refined. A detoxifying facial massage and a custom mask round out this treatment for a supple, smooth complexion.
Enhancements
The following enhancements may be added on to any facial with no change in treatment length in most cases. Additional fees apply.
Ultrasonic microdermabrasion*
This non-abrasive treatment uses the vibrations of ultrasound to exfoliate dead skin and promote cell renewal, leaving more vibrant and youthful-looking skin. This advanced treatment is highly effective on acne, hyperpigmentation, fine lines and scar tissue.
Serum infusion*
Ultrasound combined with a personalised serum will deliver essential nutrients to the deepest layers of the skin.

Eye lift*
This micro-current therapy replenishes and lifts the eyes. See visible results in minutes. Look and feel refreshed and ready for that special occasion.
Light therapy
Treat troublesome acne or target specific wrinkles with LED light therapy. This treatment will assist in stimulating collagen production and promoting healing.

Note: Prices and treatments are subject to change without notice. *The ultrasonic microdermabrasion, serum infusion and eye lift enhancements are not recommended for guests who are pregnant or have a pacemaker, epilepsy or active cancer.