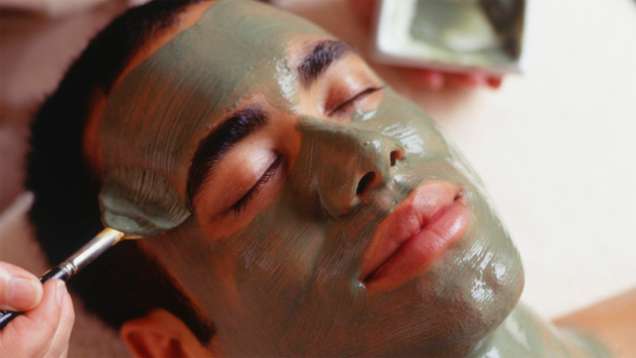 Pure results organic
Good for all skin types, this gentle yet results-oriented organic facial uses natural botanicals, herbs and essential oils to target concerns and balance the skin. The treatment includes a customized fruit enzyme peel for targeted exfoliation.

Classic European
Using marine-based ingredients from St. Malo, France, this facial remineralizes and revitalizes depleted skin to restore suppleness and softness. Particularly good for dry, sensitive or mature skin types, the treatment includes use of the Clarisonic system for deeper pore cleansing, maximum product absorption and enhanced cellular respiration.

Treatment facial
Revitalize dull, lifeless skin. Using ZO Skin Health products, this results-driven facial targets the signs of ageing with micro-polish exfoliation, lactic gel softening, pure vitamin A retinol, potent antioxidants and age-reversing peptides. After the treatment, skin is visibly radiant with a fresh and youthful appearance.

Treatment facial with peel
Experience all the results of our Treatment Facial with an additional focus on reducing the appearance of dark spots, fine lines and wrinkles. This advanced facial includes a stimulating peel with lactic, citric and salicylic acids. Skin is left visibly glowing, smooth and firm. Perfect for mature, sun damaged or acne-prone skin types.

Anti-ageing
Excellent for dry or mature skin types, this customized, extended version of our Classic European Facial includes additional exfoliation, pore cleansing and skin-quenching hydration. The treatment is also designed to repair sun damage and plump and hydrate fine lines for visible results. Choose from a marine-based collagen mask for intense hydration, or an oxygenating antioxidant mask to restore radiance.

FACIAL ENHANCEMENTS
These services must be booked with any facial and do not add time to your original service.
Lip treatment
An exfoliating radiance gel softens and smooths vertical lines around the mouth, while a marine collagen fibre mask delivers intense hydration. A finishing lip-plumping balm creates a silky and pillowy pout.

Collagen Eye treatment
A collagen mask and vitamin K eye-brightening serum work together to target the signs of fatigue, as well as dark circles, fine lines and wrinkles.

Contour eye treatment
Serum-infused pads instantly cool and invigorate tired eyes to reduce puffiness, dark circles and fine lines.

Collagen face treatment
This marine collagen mask delivers intense hydration to infuse the skin with moisture and restore suppleness. Notice instant, visible improvement of dehydration lines, wrinkles and redness.

Deep Enzymatic Exfoliant
Natural enzymes dissolve dead skin cells and target clogged pores to leave a smooth, refined texture and brightened tone. Choose pumpkin, cherry or pear fig.
Moroccan oil scalp massage
Nourishing argan oil with vitamin E thoroughly conditions the scalp and hair to leave it healthier, softer and more manageable.

facial waxing
Short on time and looking for quick, efficient hair removal? Add a brow, lip or chin wax to your facial for only USD 25.

Note: Prices and treatments are subject to change without notice.