My Four Seasons
Breaking Bread with History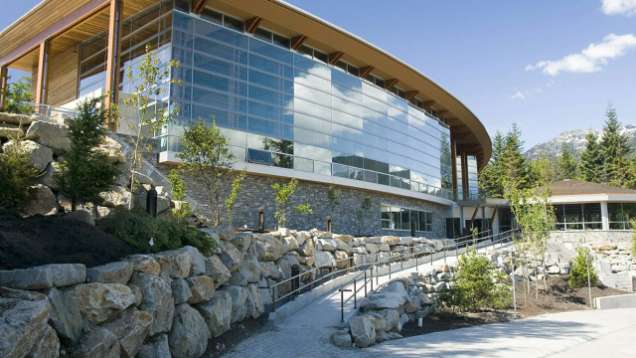 Built in 1968, the Whistler-Blackcomb Resort quickly evolved into a cultural magnet, attracting a global citizenry. Highway signage and way-finder markers inscribed in ancestral languages, however, point the way to the aboriginal story of the mountains.

For thousands of years, the Squamish and Lil'wat local tribes, known collectively as the First Nations, have called Whistler their home. Here, they hunted game, foraged for berries and hand-carved canoes. After coexisting respectfully as neighbours since time immemorial, they came together to create the Squamish Lil'wat Cultural Centre.

The Centre, found adjacent to Four Seasons Resort Whistler, celebrates the bonds the two tribes share. Take for instance, their languages. Decidedly different, both Skwxwú7mesh and Lil'wat7úl share a "7", which acts as a "catch in the throat" glottal stop. The building itself presents a modern interpretation of First Nations architecture— designed to evoke both the longhouses of the Squamish and the traditional earthen pit house of the Lil'wat.

Be serenaded upon arrival by youth ambassadors, who welcome you with native songs. Aboriginal artwork, drum-making classes and historical displays serve to educate and enlighten. To get a real taste of First Nations culture, sample authentic indigenous cuisine in the Centre's Café, especially the Bannock bread.

Although based on the original fry-bread made by the Squamish and Lil'wat Nations, the current version has been modified to make it lighter and more appealing to modern palates. The Centre's chefs also experiments with new flavours, testing such ingredients as local purple sage, wild blueberry, bacon, cheddar and chive.

Hungry for more? Select First Nations menu items are also served at Fifty Two 80 Eatery + Bar, thanks to a healthy collaboration between the chefs of both kitchens. Book a table and enjoy some more Bannock, served during evening bread service.

More Four Seasons Stories