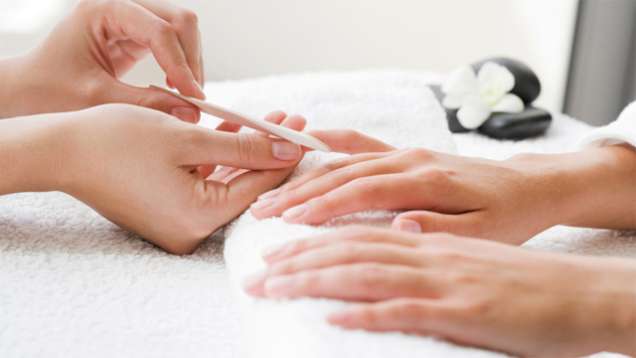 For guests requiring hair, nail and make-up services, Yamaguchi salon at Four Seasons is located adjacent to the Spa in Westlake Village. Internationally renowned, Yamaguchi originated the idea and practice of integrating Asian feng shui philosophy into a holistic approach to beauty. Experience his unique approach through a talented team of artists.

All services begin with a consultation. Yamaguchi Therapy products are used exclusively in all treatments, and Yamaguchi herbal teas are offered with each service. For more details, please contact the Salon.

To reserve these services, please call +1 (818) 575-3016.

Hours
BYBEAUTY by Billy Yamaguchi
Be in your own element with the BYBeauty style system. This signature package begins with a one-on-one beauty consultation and energy reading with celebrity stylist and salon owner Billy Yamaguchi, who applies the ancient principles of feng shui to determine which colours and styles complement your features and reflect your inner beauty. After your consultation, allow our experienced Team Yamaguchi stylists to continue your beauty transformation with the perfect haircut, colour and blow-dry.
From USD 180

Haircuts
Feng shui haircut with Billy Yamaguchi – 260 USD
Designers – 85 USD
Barber cut – 50 USD

Hair colouring
In addition to highlights and colouring, correction colouring is also available and is priced upon consultation.

One-process colouring – From USD 135.00
Full highlights – From USD 225.00
Partial highlights – From USD 165.00
Bamboo deep conditioning may be added to above services – USD 15.00
All above hair colouring services include style and dry.
Hairstyling
Style and dry
From USD 60.00
Style and dry with flat iron
From USD 85.00
Formal styling or up-do
From USD110.00
Extensions, priced upon consultation
Japanese hair straightening, priced upon consultation
Hair treatments
Close your eyes and surrender to the wondrous powers of scalp therapy and hair conditioning. Blood flow increases, oxygen supply is improved, hair becomes shinier and healthier and spirit is renewed.
Hair ritual masque – 45 USD

Make-up
Application – 65 USD
Lessons – 90 USD
Eyelashes – 30 USD

Bridal services
Bridal consultation and trial, please enquire
Formal styling or up-do
From USD 125.00
Make-up
From USD 125.00
Hayaku Manicure or Pedicure
Perfect for when you are rushed for time, this service includes a cleansing, nail shaping cuticle conditioning, emollient balm and polish application or buffing of the nails.
Manicure – 30 minutes – 40 USD
Pedicure – 30 minutes – 50 USD
Spa Manicure or Pedicure
Our Yamaguchi spa manicure or pedicure is a beautiful, calming treatment. Soak in soy milk before a mask of green tea clay is applied to your hands and arms or feet and calves. Your skin will glow after a massage with green tea lotion, finishing with a green tea spray. Nail shaping, cuticle conditioning and polish application complete this service.
Manicure – 60 USD
Pedicure – 70 USD
Shogun pedicure for the sports warrior
Enjoy the pleasures of a traditional Japanese bath. Feet are immersed in warm water as cool water is poured gently on the legs, rinsing off the bother of the day. After a soak in salts, a bamboo massage aids the circulation. Yin yang gel is massaged on feet and lower legs. Nails are conditioned, trimmed and buffed or polished.
Other services
Spa gels – European alternative for beautiful nails
Hands – 75 USD | Feet – 85 USD

French manicure or pedicure
Add 10 USD

Polish change
Hands – 20 USD | Feet – 25 USD

The Shogun makeover
A unique experience that unleashes your natural beauty, this Feng Shui makeover includes a consultation, haircut, hair colouring and makeup, created just for you.
Note: Prices and treatments are subject to change without notice.