Function Rooms
Douglass Room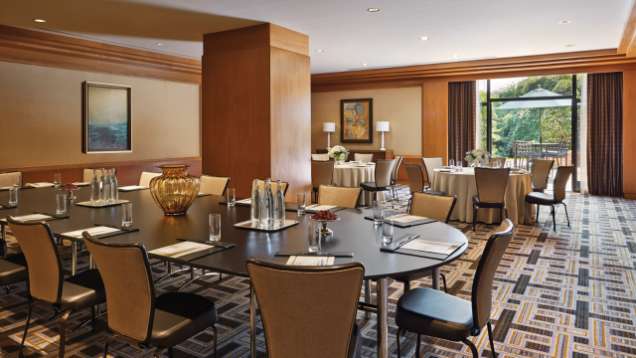 This banquet room combines state-of-the-art technology with soft touches, making it ideal for social gatherings. Located on the Banquet Level of the Hotel, the Douglass Room offers access to a beautiful outdoor terrace, with views of the C&O canal.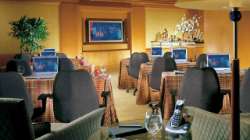 Deluxe Surroundings
Beautiful millwork and silk wall coverings
Custom-designed wool carpet
Light and Airy
Coffered ceiling with Italian chandeliers
French doors open onto an inviting courtyard
Ready For Business
State-of-the-art technology
Wired or wireless Internet access available
Seating
Classroom
Hollow Square
U-shape
Theatre
Reception
Banquet rounds
Conference/Boardroom

45
35
30
75
100
80
35

Room Features
Wired or wireless Internet access available.

Location
CONFERENCE LEVEL
Size
Area
Dimensions
Height

109 m2 (1178 sq.ft.)
9.5 x 11.5 m (31 x 38 ft.)
3 m (10 ft.)

Bathrooms
Accessible
Note: Height shown is actual clearance height.