Services & Amenities
Fitness Facilities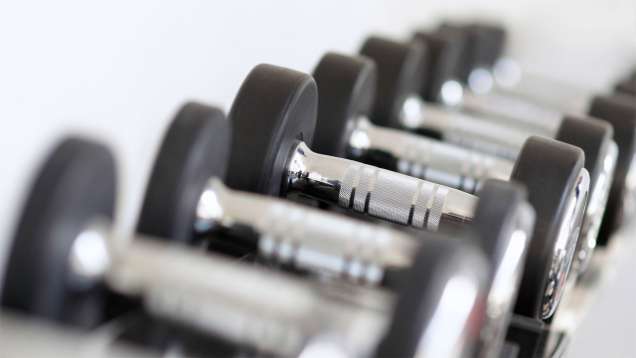 Whether you prefer to pound out the miles on a treadmill or do a circuit of weights, Club Four can help you keep up with your fitness regimen.


Discover Vancouver Morning Jog
The team at Innovative Fitness and Four Seasons Hotel Vancouver is sharing their passion for this beautiful city with guests through a unique weekly Discover Vancouver Morning Jog experience. Hotel guests looking for a little extra spring in their step complete with an insider's look at Vancouver are welcome to join in the fun. The early morning jog invites guests to enjoy the sunrise over the majestic mountains and sparkling waters - a truly special time when Vancouver is sleepy yet stunning. Guests are accompanied by Hotel staff, happy to share their personal Vancouver tips sure to satisfy curious travellers. The Discover Vancouver Morning Jog is complimentary for all the guests of the Hotel, and takes place every Thursday from 6:00 am to 7:00 am at the lower lobby.

Our Facilities
Four Seasons Hotel Vancouver's Club Four fitness facility, one of the city's finest private health clubs, offers a spectacular oasis in the heart of Vancouver. Exclusive to Four Seasons guests, Club Four members and Innovative Fitness clientele, our modern facility is equipped with cardiovascular- and weight-training equipment and the only indoor-outdoor pool in Vancouver.
Our Innovative Fitness trainers specialise exclusively in personal training. All sessions are adapted to individual fitness levels and focus on the goals, needs and timelines of each guest. Corporate groups looking for an alternative to typical team-building activities and coffee breaks can also work with the Innovative Fitness team to inject a fitness boost, energising group activity or circuit-training workout into conferences, meetings or events, keeping creative juices flowing and spirits high.
After their workout, guests and Club Four members are encouraged to relax in our indoor-outdoor pool, whirlpool or sauna, or sit in the sun on our garden terrace.
always complimentary
Innovative Fitness Circuit Training every Tuesday at 8:00 am and Saturday at 9:00 am

Towel and locker service

Daily newspapers

Coffee, tea and fresh fruit

Sportswear and running shoes available to be borrowed

Flat screen TV/video monitors at each cardio station

Jogging maps - suggested route maps in all guest rooms with four different routes varying in scenery, length and level of difficulty

Doorman offers complimentary towels and chilled water to those returning from a run

Facility details
| | |
| --- | --- |
| Facility size (m2) | 321 |
| Facility size (sq.ft.) | 3,450 |
| Whirlpool | Available |
| Sauna | Available |
| Weight training | Available |
| Certified trainers | Available on request |
Cardiovascular equipment and strength machines
| Type | Brand | Quantity |
| --- | --- | --- |
| Treadmill | Matrix | 4 |
| Elliptical trainer | Matrix | 4 |
| Exercise bike - spinner | Matrix | 2 |
| Upright bike | Matrix | 1 |
| Exercise bike - upright | Matrix | 1 |
| Free weights (dumbbells) | Hampton | 5 lb. to 50 lb. |
| Chest press | Matrix | 1 |
| Shoulder press | Matrix | 1 |
| Lat pulldown | Matrix | 1 |
| Cable machine | Matrix | 2 |
| Bicep curl machine | Matrix | 1 |
| Seated leg curls | Matrix | 1 |
| Leg extension | Matrix | 1 |
| Graviton Chin-ups/dips | Matrix | 1 |
| Incline/Decline adjustable bench press | Matrix | 1 |
| Decline bench | Matrix | 1 |
| Stretching mats | | 10 |
| Stabilizer balance board | | 2 |
| Swiss ball | | 4 |
| Bosu ball | | 2 |
| Exercise ball – medicine ball | | 8 lb. to 20 lb. |
| Stepper | | 3 |
| Stretch tubing | | 3 |
| Form rollers | | 3 |
| Kettle bell | | 17.6 lb to 52.9 lb |
Sample fitness activities
| Activity | Cost |
| --- | --- |
| Shuffle board | Complimentary |
| Circuit training class | Complimentary |