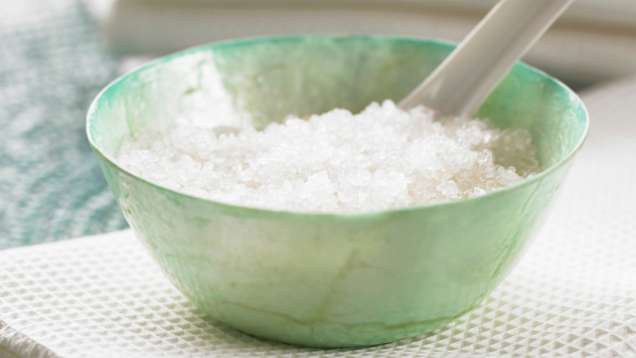 Alpine rejuvenation
Time spent in the mountains and the fresh scent of evergreen are always inspiring and rejuvenating. This body renewal begins with an earthen mask of crushed corn, clay and oats, followed by a gentle exfoliation. A refreshing rain-shower rinse follows, and is topped off by a massage with warm river stones and oil infused with balsam fir, juniper and pine to restore the body and renew the spirit.
80 Minutes
80 Minutes
Call 1 (970) 477-8600
Peak performance
In the land of the super active and super fit, give your muscles a treat. This treatment will assist in recovery after a workout and also release muscle tension built up from a demanding schedule at home. An invigorating muscle-soother salt scrub is followed by a therapeutic sports-oil rub-down massage with birch and arnica, and is topped off with steam infusion and a scalp massage to cleanse the body and clear the mind.
80 Minutes
80 Minutes
Call 1 (970) 477-8600
Heavenly Himalayan contour wrap
Help balance hormonal stress at any age with a gentle full-body skin brushing, followed by invigorating exfoliation with Himalayan mountain salts to reduce water retention. You will then be enveloped in a soothing body mask made of calcium-rich, hand-harvested white algae to stimulate lymphatic flow and detoxify your body. You'll literally glow with health.
80 Minutes
80 Minutes
Call 1 (970) 477-8600
Earth, wind and sky ritual
Each spa treatment at Four Seasons Resort Vail offers this unique cranial massage and foot therapy. First, the feet are wrapped in warm towels infused with essential oils of pine and juniper. The cranial massage, in combination with the oils, promotes full-body relaxation and a sense of well-being. A wave of tranquillity flows through your entire body as you release muscular stress, high-altitude fatigue, jet-lag tension and vacation overload.

This ritual therapy also helps reduce blood pressure and shift brain waves into a theta state, which is correlated to creativity and the deepest possible relaxation.
Spirit of the Rockies
Refresh and renew with the Spirit of the Rockies treatment:


The treatment begins with a warm foot soak, infused with aspen, pine and birch – nature's remedies for inflammation and stiff joints.
Next, sip a super-oxygenated spa elixir cocktail to ease altitude adjustment.
In the privacy of your suite, relax in a soaking bath attuned to the season.
Following the soak, your body purification begins with a mountain clay and crushed corn-flour face and body mask to draw impurities from the skin. A soothing rain-shower rinse with a natural-fibre washcloth removes the clay mask.
Next, surrender to intense relaxation induced by a massage using warmed Eagle County river stones drenched in the natural scent of evergreen, which glide over muscles to melt tension and reconnect you to earthen elements.
Hot steamed compresses, inspired by our local Yampa vapour caves, are then pressed to your face. The inhalation of fir and juniper eases respiration and clears the mind.
Spirit of the Rockies is also available as a couple's treatment.
Body soak
Enjoy a therapeutic bath with the salts and essential oils of your choice. Choose from a seasonal selection of oils and extracts that target the effects of high-altitude fatigue on the body and mind. This treatment can be added to a massage.
20 Minutes
20 Minutes
Call 1 (970) 477-8600