Book any facial in Toronto's leading Yorkville spa and receive a luxury hydrating deluxe manicure at a discounted cost.

SPA HOURS
Monday to Saturday

9:00 am – 9:00 pm
Sunday and Statutory Holidays
9:00 am – 7:00 pm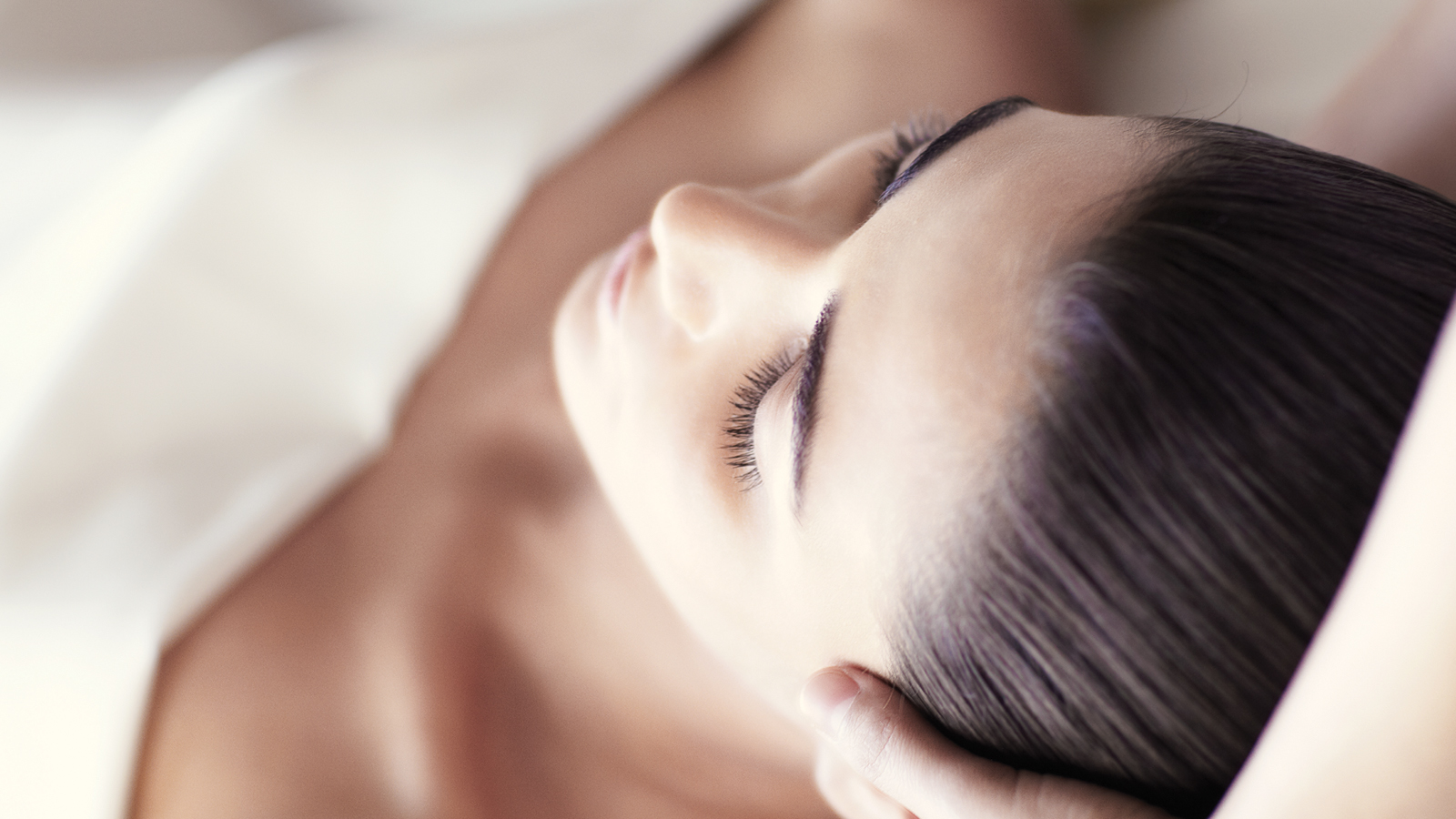 After a visit to the Spa, your friends and family will definitely be asking, "Are you sure you haven't had some work done?" The Spa's facials are an exquisitely pampering experience, with exclusive skincare products. From ingredients sourced from the mineral-rich waters of Hungary to private organic farms in California, our facials offer something for everyone and every skin type. All facials include a complimentary analysis of your skin, followed by cleansing, toning and exfoliation before light extractions (if necessary) are performed. Maintaining authentic skincare traditions of Europe, all facials are performed with soothing hot towels instead of steamers.
All of our facials are identically priced for the same length of time, making it easier to experience the one you want. No need for worry lines!
The European Classic
Designed to give you a fresh glow, mineral-rich Hungarian Moor mud is used to draw out impurities and nourish your skin. The application of the mud mask follows a thorough cleansing, toning and exfoliation using rosemary and pineapple extract, which treats sensitive skin and reduces the size of pores. The treatment also includes a specialized Hungarian facial massage and hand massage.

60 minutes – CAD 190

Illuminating Facial
Designed to leave your complexion completely rejuvenated and glowing, this facial features a gentle peeling, enriched with copper for an antioxidant collagen-stimulating punch. After cleansing, toning and exfoliating, a unique facial massage soothes the senses and accelerates microcirculation, while a mask of rose and peony essences plumps the epidermis to reduce the appearance of fine lines and wrinkles.
60 minutes – CAD 190
Oxygen Lift Facial
Release fresh, healthy skin which has been hidden below layers of older
skin cells. This next generation facial combines the effect of fruit enzymes which digest dead skin cells when combined with an effervescent oxygenating masque designed to create illuminated skin in one application. This facial is gentle and invigorating. Extractions are not performed in this facial.
45 minutes – CAD 180
SIGNATURE FACELIFT PEEL
Our results-driven treatment will change the image of your skin in just
one session. Vitamin C, alpha and beta hydroxy acids combined with gentle yet effective enzymes speed up cellular turnover, tightening and brightening all skin types. Includes a take-home kit. Not recommended for pregnant guests. Skin may appear red for a few days. Must avoid strenuous exercise, sun exposure and situations with excessive heat including laser and waxing. Extractions are not performed in this facial.
45 minutes – CAD 180
Advanced Firming Facial
Experience the ultimate in luxurious rejuvenation and visible results with this specialized natural anti-aging treatment from amala. The aroma point stimulation technique helps boost firmness and enhances skin's brightness to restore youthful tone and texture, while a relaxing scalp massage targets specific marma energy points. A generous application of an advanced firming complex, formulated to deliver unprecedented results, helps restore youthful bounce and cushion to the skin. You will leave the spa feeling revitalized and refreshed, with noticeably brighter and firmer skin.
60 minutes – CAD 190
Vitamin C Brightening Facial
Experience nature's most powerful skin-brightening facial, designed to impart vibrant even tone and beautiful, radiant clarity. The revitalizing treatment features a peptide-rich gel mask proven to instantly retexturize and revive luminosity. A luxurious antioxidant facial massage provides a surge of brightening hydration, while a targeted serum addresses the appearance of fine lines. The treatment closes with a series of skin brightening moisturizers to leave your complexion exquisitely radiant and visibly more even toned.
60 minutes – CAD 190
Alpha Male Facial
Designed specifically for our male spa-goers who want to look their best at all times, this facial reinforces the skin's natural defense system with a deep cleansing, customized mask and rich moisturizers.

60 minutes – CAD 190
HARMONIZING FACIAL
Nourish and rejuvenate your skin with this luxurious facial which delivers essential minerals and vitamins derived from Amazonian rainforest plants and flowers. Masks of natural, sun-dried Sea Algae and white and pink clays will regenerate, balance and deeply stimulate your skin. Suitable for all skin types.
90 minutes – CAD 265
Gold Plumping Facial
This indulgent treatment begins with a copper-enriched lactic-acid peel to boost collagen production, even skin tone and lighten pigmentation. An anti-inflammatory gold serum then helps to heal accumulated micro-damage and is followed by a unique plumping massage that reduces the depth and appearance of fine lines and wrinkles. Next, a gentle eye contour massage is performed with cooling derma globes for brighter, refreshed eyes. Finally, a nourishing poultice of organic oats and wheat hydrates, while a sprinkling of Gold Shimmer Oil repairs the skin, leaving the arms, hands and décolleté dazzling.
90 minutes – CAD 265
Treatment Enhancements
Add one or more of these enhancements to any of the treatments listed above. All are offered only as add-on options to full spa treatments.

Instant Anti-Puffy Eye & Wrinkle Treatment
Infused with hyaluronic acid, this gel mask with extreme decongestive properties instantly helps reduce signs of fatigue. Immediately hydrated, the eye contour area is fresh, visibly smoothed and more rested.
CAD 25
Eco-Paraffin
Enjoy a truly healthy and nourishing hand or foot treatment using eco-friendly paraffin. It is a rich blend of jojoba and coconut oils with shea butter, vitamin E and essential oils.
CAD 25
Scalp Massage with Moroccan Oil
Restore healthy, smooth and strikingly shiny hair. Moroccan oil revives over-processed hair damaged by environmental factors and chemical procedures. For maximum benefits, leave it in your hair after the treatment.
CAD 25

All of our facials are identically priced for the same length of time.