Majestic and magical, St. Petersburg is Russia's cultural capital – a beautifully preserved imperial city built in the 18th and 19th centuries, and celebrated for ornate architecture in brilliant hues of yellow, blue and green. With formal grandeur in its layout of buildings and parks, the city is woven with a network of canals, earning it frequent comparisons to Venice.
Landmark location
Prominently located in the historic Admiralteysky district, Four Seasons Hotel Lion Palace St. Petersburg provides a convenient base for exploring the city.
Things to Do in St Petersburg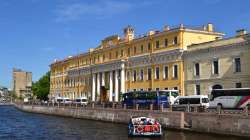 Yusupov Palace
Yusupov Palace, the family mansion of the noble Yusupov family, is considered to be one of St. Petersburg's most beautiful palaces, and its wonderful Rococo theatre is still used for concerts. The palace is perhaps most well known as the site of the murder of Grigory Rasputin, the "mad monk" who was killed in December 1916 by Prince Yusupov and others loyal to Nicholas II, who believed Rasputin had a mystical hold over Empress Alexandra that was damaging the imperial family.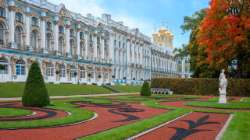 Pushkin
The town of Pushkin is St. Petersburg's most charming suburb. Renamed in Soviet times to honour Russia's greatest poet, the town has numerous sights connected to Alexander Sergeyevich Pushkin, including a museum in the former Imperial Lycee, where he was schooled.
Museums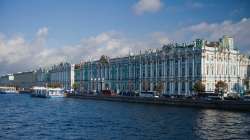 The State Hermitage
The State Hermitage Museum offers a collection of more than three million works of art and world-class artefacts.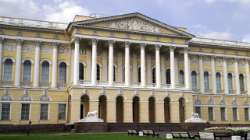 The Russian Museum
Established in 1895, the Russian Museum is the country's first state museum for fine arts. With more than 40,000 exhibits, the museum traces the entire history of Russian art from the 10th century to today, across all media and styles.
Cultural attractions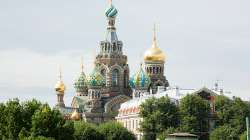 The Church of the Savior on Spilled Blood
The Church of the Savior on Spilled Blood was built between 1883 and 1907 to commemorate the place where, on March 1, 1881, the Russian Emperor Alexander II was assassinated. The church is richly decorated, and is the only one in the world completely covered by mosaics both inside and out.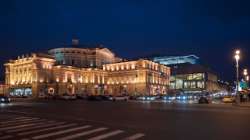 Mariinsky Theatre
Since it opened in 1860, Mariinsky Theatre has been one of St. Petersburg's foremost venues for opera and ballet. Fully restored in 1944, the theatre continues to play host to some of Russia's most celebrated classical performers.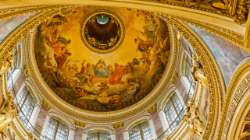 St. Isaac's Cathedral
Built in the 19th century to be St. Petersburg's main church and the largest cathedral in Russia, St. Isaac's, with its gilded dome, remains one of the city's most prominent landmarks. With its malachite and lapis lazuli columns and detailed mosaics, the cathedral's grandeur remains intact. Visitors may climb the 300 steps to the observation deck at the dome's base for breathtaking city views.
Shopping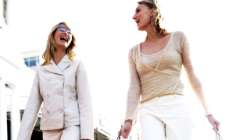 Grand Palace
St. Petersburg's most exquisite shopping address, the Grand Palace is an indoor mall featuring international designer boutiques and the finest Russian brands.