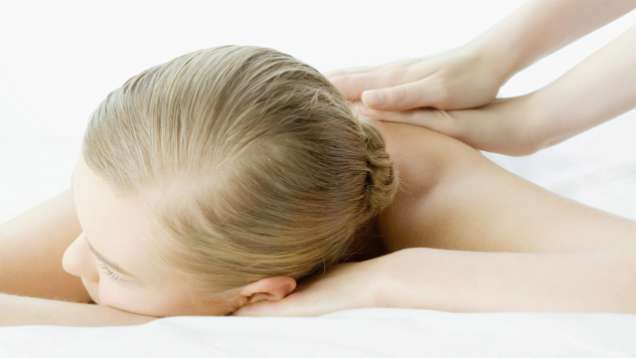 The reviver
Our signature massage incorporates Asian therapies and techniques to soothe tired and stiff muscles. Long firm strokes penetrate into the deeper layers of muscle tissues providing tension relief and return of the body's energy balance and overall wellness.

Balinese
A relaxing massage using techniques of skin rolling, long kneading strokes, thumb circle and thumb pressure to renew, strengthen and heal the body.

Aroma Energising
An aromatic and deep tissue massage relieves muscle tension and aches in problem areas, with deep strokes in combination with cross fiber massage techniques.
Swedish
A soothing massage that helps to remove nodes of tension brings relief from stress and increases the sense of well-being.

Harmonise
A holistic treatment that combines massage techniques from three Southeast Asian cultures – Chinese, Indian and Malay. This massage is designed to expel fatigue, stress and negative energies for a total rejuvenation of the body and soul.

Contour
This treatment combines relaxation with slimming results, helping to reduce the appearance of cellulite as well as fluid retention in the stomach and legs. For visible results, a series of treatments is required.

Cocoon
Specially developed for expecting mothers, this massage treatment is intended to improve blood circulation and relax muscles in order to soothe the legs and back of the mother-to-be.

Neck & Shoulder
Designed to clear tension pathways in the neck and shoulders, this message helps to release tension and bring harmony back to the mind.

Foot Revival
Enjoy the art of massaging the foot's reflex zones. This treatment is an unrivalled experience that delivers total relaxation and helps to release the body's tension.

Enhancements
4 Teas Elixir Exfoliation – 30 minutes, SGD 90
Back Exfoliation – 15 minutes, SGD 45
Hand Treatment – 25 minutes, SGD 80
Foot Treatment – 25 minutes, SGD 80
Scalp Massage – 20 minutes, SGD 70
Face Acupressure Massage – 15 minutes, SGD 45

Note: Prices are for in-spa treatments and for in-room treatments. Prices and treatments are subject to change without notice. All prices quoted are subject to 10% service charge and applicable government taxes.