My Four Seasons
Innovation and Invention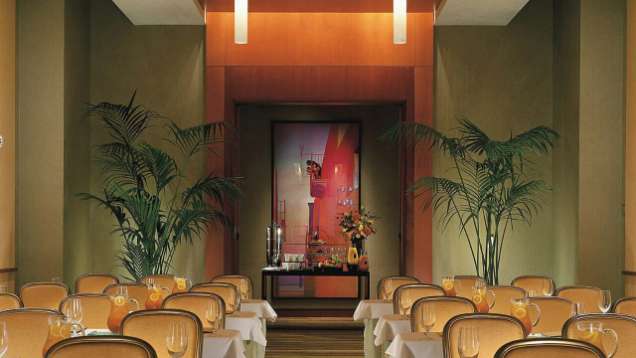 Silicon Valley is the epicentre of technological innovation, with companies cornering every market from communications to biomedical engineering. With numerous conferences, corporate collaborations and product launches, the area serves as hub and heart of the tech world. Four Seasons Silicon Valley at Palo Alto is integral part of that heart, offering travellers from all corners of the globe a chance to be a part of this dynamic community.

Being the location for a wide variety of tech events, our staff pride themselves on their digital savvy and the hotel's up-to-the-minute, integrated displays. Keeping up with the tech curve is paramount to us, and we're not only constantly working to be up to date, we're excited to be.

We've had hundreds of people in one room, using a plethora of mobile devices to tweet, email and browse during the launch of products like 3D TVs, artificial organs and world-changing software. With excellent bandwidth, signal boosters and a highly skilled support staff, we can support the Wi-Fi needs of every individual guest, large trade expo and banquet dinner.

Our function rooms feature integrated technology and high-speed internet that's beyond reliable, bringing confidence and comfort to presenters and press alike. And as always, our staff are ever present and eager to assist in any way they can.
More Four Seasons Stories