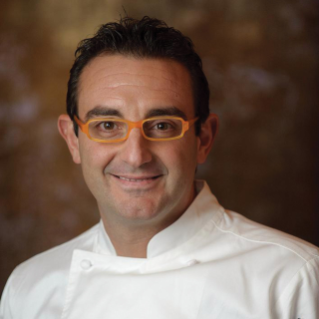 "There is always something to learn," says Marco Fossati—and coming from a culinarian of his calibre, that's saying something. Appointed Executive Chef at Four Seasons Hotel Silicon Valley at Palo Alto in fall 2010, Fossati arrived with two decades' experience earned across Europe, the U.S. and the Middle East.


Fossati's career path began with cooking Sunday dinners at his grandparents' side. His grandfather, who took care of the appetisers, had been Executive Chef of the Rex, and his grandmother handled the main dishes. "To this day, I don't mind rising early to cook," says Fossati, fondly. "Sleep is unnecessary if I'm making people happy."

Though he considers himself shy, Fossati is an engaging conversationalist. "I make a real effort to talk to guests," he says, estimating that half of the people who pull up a seat at Quattro take his recommendations rather than look at the menu. They're rewarded with northern Italian-inspired fare created from the freshest seasonal ingredients.