A hillside Red Sea diving resort bathed in brilliant blue skies and sunshine, where luxury and natural beauty meet.
May we help you plan your stay with us?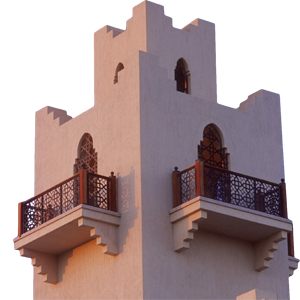 About
Four Seasons Resort Sharm El Sheikh
Local Time:
•
Local Temperature:
29°C / 84°F
1 Four Seasons Boulevard, P.O. Box 203, Sharm El Sheikh, South Sinai, Egypt
Tel.

20 (69) 360-3555

Fax.

20 (69) 360-3550
Enjoy diverse tastes at our on-site restaurants, relax at any one of our four resort pools, or snorkel and dive among world-class coral reefs at our Red Sea luxury resort in Sharm El Sheikh, Egypt. From the drivers to the room attendants to the Concierge and executive chef, every member of the Four Seasons Resort Sharm El Sheikh staff is dedicated to one mission: bringing you the best of the Middle East.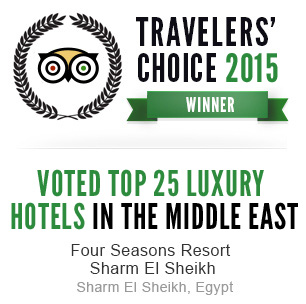 reviews at a glance
from

See all reviews
TripAdvisor

Twitter

Facebook

Bed and Breakfast
Enjoy a perfect night's sleep followed by an expertly prepared meal from our top-rated...
Four pools
Spa and fitness facilities
Scuba diving
Complimentary round-trip private transportation between the airport and the Hotel in a luxury vehicle for all guests
Business Centre
Teen Centre
Kids For All Seasons Centre
Journey to Egypt's Sinai Peninsula, where miles of bright desert meet untouched beaches and towering coral reefs. Locals are there to greet you with food, dance and song as you go back in time to tour some of the Bible's most glorified settings. Beauty, adventure and excitement await.

Read more
Must-See Attractions
Silent Wonder on the Seascope Semi-Submarine
Descend beneath the surface and learn about the underwater world on a submarine tour.
A Picnic at Tiran Island
When you're all worn out from snorkelling, stop for a casual lunch. Keep an eye out for rare birds.

Pharaoh for a Day
Kids can learn about local traditions while taking part in Egyptian crafts, music and belly dancing.

Discover
Our Sharm El Sheikh