Four Seasons Resort Seychelles is located on the southwest coast of Mahé, the granite-filled main island of the Seychelles, known for its white powder beaches and dramatic rock formations. Situated on a lush hillside, it's the perfect setting that combines bliss with isolation.
Learn to Let Go
Practice hatha and ashtanga yoga in our spacious Yoga Pavilion, located in the Resort Spa overlooking Petite Anse Bay.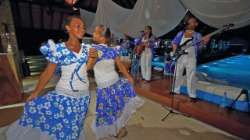 Seasonal Diversions
The vibrant ethnic and cultural diversity of Seychelles mean that local events and celebrations are a constant. From Festival Kreole to an eco-friendly marathon, there's something happening year-round.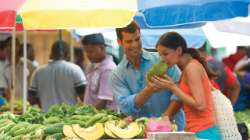 Exploring Victoria Market
Built in 1840, Victoria Market boasts colourful stalls replete with all manner of fish, local favourites and a wide array of spices. Saturday mornings are perfect for those wishing to see the market in full swing.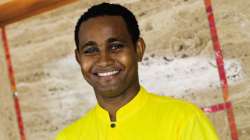 A Warm Welcome
However you arrive, a staff member will be there to greet you as you exit Customs at Seychelles International Airport, ensuring a smooth arrival after your touchdown on the spectacular island of Mahé.