Nestled in the Central Serengeti for the best wildlife observation, Four Seasons Safari Lodge Serengeti ensures your peace of mind with strategic fencing and an expert security team of local Maasai who are familiar with life in the Serengeti. Elevated wooden walkways keep you safely above the animals while providing a superior viewing perspective.
The Serengeti National Park is acclaimed for the best safari game drives and abundant year-round wildlife.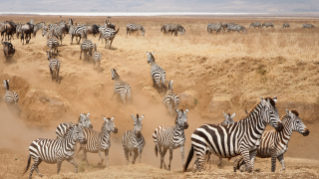 Take a Serengeti Game Drive
Get up close and personal with lions, elephants, zebras, buffaloes, crocodiles and more. Safaris offer a once-in-a-lifetime excursions in the best-known wildlife sanctuary in the world.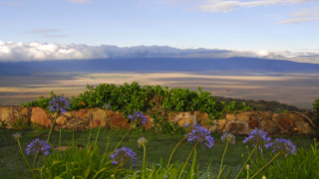 Visit Ngorongoro Crater
Ngorongoro is often described as one of the wonders of the world because it boasts the world's largest intact volcanic caldera (a cauldron-like feature formed by the collapse of land after a volcanic eruption). Be sure to book our guide services to explore this incredible area and its wildlife, which includes the rare black rhino.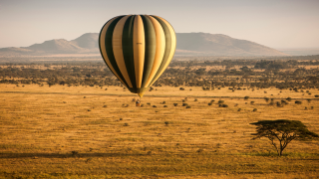 Balloon Safari
Book a day trip for a fishing expedition to Lake Victoria, the second largest freshwater lake in the world. The lake also attracts a fantastic variety of large water birds, making it an ideal destination for bird lovers.