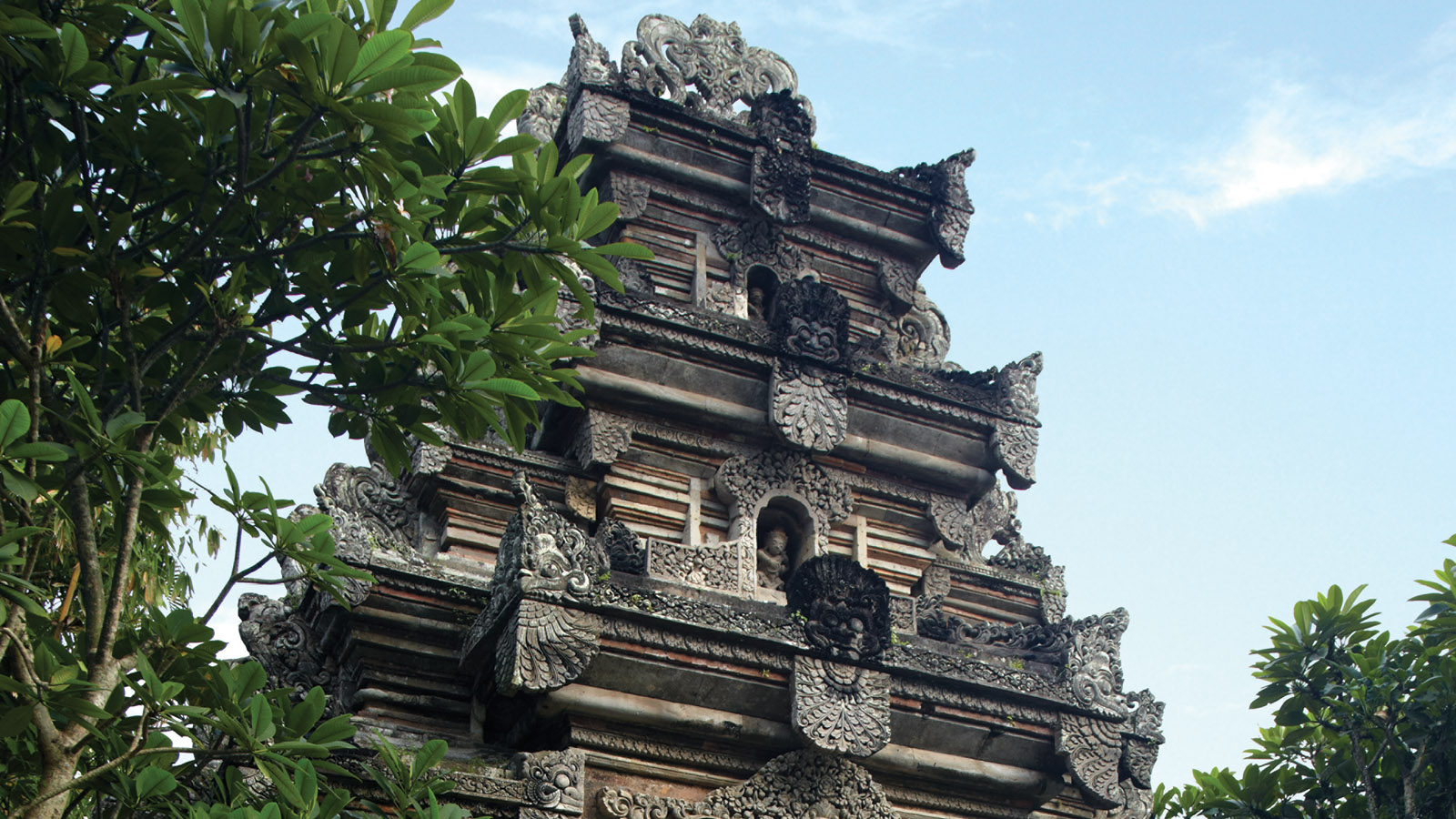 General information
Bali is a tropical paradise with a population of approximately 3.8 million people. Most Balinese are Hindu and assume a spiritual approach to life, reflected in the island's nearly 20,000 temples.

The highland area around the town of Ubud is known for its lush landscapes and artistic traditions, including dance, sculpture, painting, leather, metalworking and music. Shopping is incredible in the stone-carving village of Batubulan, the wood-carving village of Celuk, and the gold and silver jewellery centre of Mas. You can also immerse yourself in the local culture by visiting nearby attractions such as Batur Temple, Bali Bird Park and Bali Reptile Park.
Seasonal highlights in Bali
Bali celebrates all Hindu, Islamic, Christian and national holidays – but since the majority of Balinese follow a special version of Hinduism, the religious highlights of the island are unique. At Four Seasons Resort Bali at Sayan, we abide by many of these religious guidelines. Everywhere you look, you'll see lovely offerings of flowers and food, prepared daily as symbols of gratitude.

Galungan is celebrated every 210 days to commemorate the triumph of good over evil, and also to be thankful for prosperity. The holiday lasts for 10 days and includes ritualistic dances and offerings at temples. On the last day of the holiday – known as Kuningan day – villagers dress in traditional clothes and carry offerings of fruits, flowers, leaves and food on their heads to the temples.

Nyepi is celebrated during either March or April, depending on the lunar calendar. Nyepi is the Hindu New Year in Bali and the community conducts its ceremonies a day beforehand to drive out evil spirits. Rituals include firecrackers, drums and traditional music – along with a parade in which symbolic images of evildoers are burned at midnight. On Nyepi day, no cars are allowed on the roads and no lights or noises are permitted in the community.

Other holidays honour knowledge (Saraswati), metal implements (Pagerwesi), and the full moon (Purnama) and dead moon (Tilem).
Quick Reference
Time zone
GMT +8 hours
Language(s) spoken
Although there are 583 languages and dialects spoken in the archipelago, Bahasa Indonesia is the national language of Bali. English is widely spoken in the tourist centres as well as some knowledge of other languages.
Electrical system
Local voltage is 220 to 240 volts AC. Adapters are available and can be obtained through the Concierge.
Shopping hours
Daily 9:00 am to 6:00 pm
Working hours
Monday to Saturday 8:00 am to 5:00 pm.
Banks and government offices are closed on Saturday and Sunday.
Passport requirements
To enter Indonesia, you will need to furnish a passport that remains valid at least six months after your date of arrival and includes two consecutive blank pages. Check with your local Indonesian government representative for visa requirements.

Advance Purchase – 15% Off
Book your stay at least 30 days in advance to receive 15% off your enchanting Bali vacation....