Experience some of New York's most acclaimed fine dining and drinks experiences in Manhattan's Midtown East: the acacia trees and indoor forest-like setting of The Garden restaurant, and our newly transformed TY Bar, a stylish see-and-be-seen lounge with art deco influences, a hyper-seasonal dining menu, bespoke cocktails and a significant list of high-end whiskies and bourbons. Learn more about the new Ty Bar.

To make a reservation at The Garden, please call +1 (844) 760-6347.


Chef Moment: New York's Signature Dish is Still Selling Like (Lemon Ricotta) Hotcakes
Chef John Johnson reflects on future food trends, the most important meal of the day and of course, his first encounter with the formidable Four Seasons hotcakes.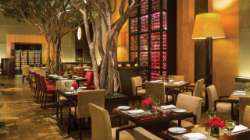 Restaurant
The Garden
Known for its power lunches and African acacia trees, The Garden has a vibrant buzz that can only be found in Manhattan.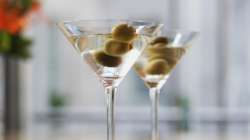 Lounge
Ty Bar
A bespoke cocktail menu using fresh local ingredients, craft beers, a custom barrel of Hudson Bourbon bottled exclusively for TY Bar alongside a seasonal menu.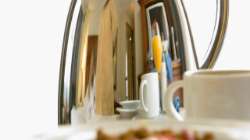 Dining Service
In-Room Dining
A fine-dining experience within the comfort of your guest room or suite: choose from an extensive menu – day or night – just perfect for time-zone-hopping travellers or for quiet, private dining.