Experience some of New York's most acclaimed fine drinks experiences in Manhattan's Midtown East: the acacia trees and indoor forest-like setting of The Garden restaurant, and our newly transformed TY Bar, a stylish see-and-be-seen lounge with art deco influences, a hyper-seasonal dining menu, bespoke cocktails and a significant list of high-end whiskies and bourbons. Learn more about the new Ty Bar.

To make a reservation at The Garden, please call +1 (844) 760-6347.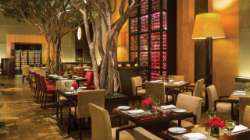 Restaurant
The Garden
Known for its power lunches and African acacia trees, The Garden has a vibrant buzz that can only be found in Manhattan.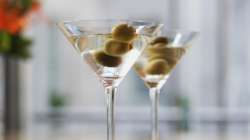 Lounge
Ty Bar
A bespoke cocktail menu using fresh local ingredients, craft beers, a custom barrel of Hudson Bourbon bottled exclusively for TY Bar alongside a seasonal menu.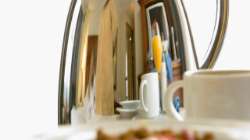 Dining Service
In-Room Dining
A fine-dining experience within the comfort of your guest room or suite: choose from an extensive menu – day or night – just perfect for time-zone-hopping travellers or for quiet, private dining.