Accommodations
City-View Deluxe Room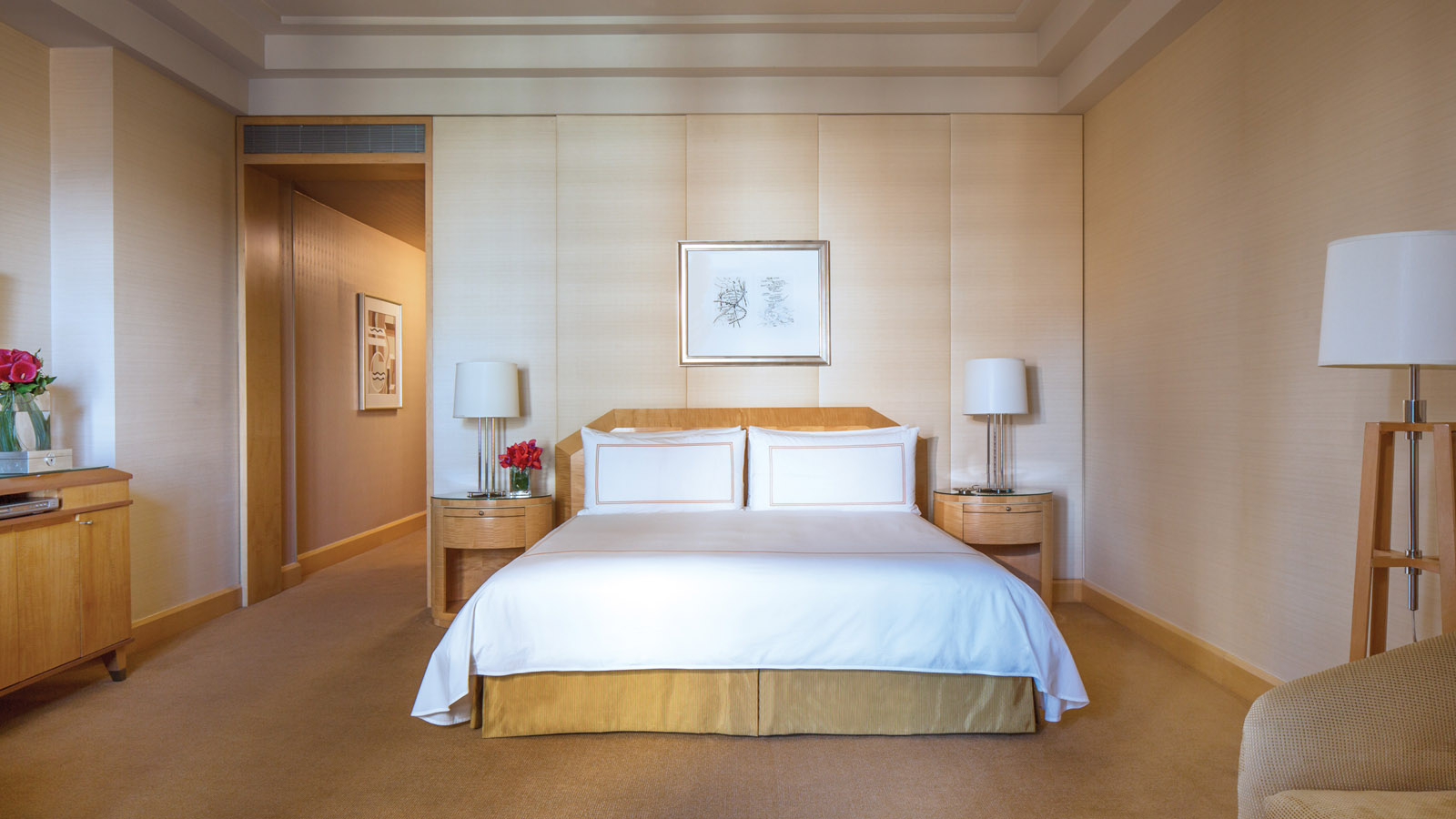 Amongst the largest hotel rooms in Manhattan, our City-View Deluxe Rooms are perhaps more residential than they are hotel. Offering 600 square feet (56 square meters) of Midtown Manhattan hotel comfort, the desk and sitting area create a comfortable haven for work or relaxation. Perched above Manhattan, on the 5th to 22nd floors of the hotel, guests enjoy the lively streetscape views from the quiet comfort of their room. All guests enjoy complimentary access to our fitness center and complimentary Wi-Fi.

We're sorry, New York does not support online booking at this time. Please call 1 (212) 758-5700 for assistance.
Why You'll Love It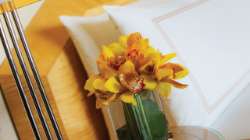 Chic, Streamlined Design
• Handcrafted wooden desk and cabinetry, marble-topped bar and comfortable seating
• Built-in window seat and windows that open slightly for fresh air
• Bedside controls for automatically opening and closing the drapes
• Under 16 rooms per floor–many with fewer–for a quiet, residential stay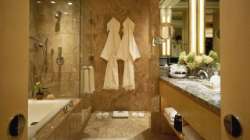 Restful and Refreshing
• Deluxe bathroom with Florentine marble and light-coloured hardwood
• Deep soaking tub for unwinding
• Separate glass-enclosed shower
• In-bathroom TV and telephone
• Walk-in closet and dressing area with storage and a full-length mirror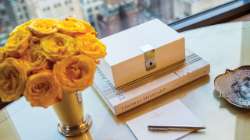 Round-the-Clock Care
• Perfect Midtown location, steps from shopping on Fifth and Madison Avenue
• 24-hour team of expert concierges, available to customise your stay
• In-Room Dining, available 24 hours
• Preferences from previous visits are noted and ready to welcome you again
For Families & Special Needs
Available on request

Wheelchair-accessible rooms
Rooms/floors for non-smokers
Babysitting services
Check-in is at 3:00 pm and check-out time is 12:00 pm. Cancellations for a hotel room reservation must be received before 6:00 pm prior to the expected day of arrival.

Families can be accommodated in connecting rooms and/or suites – we recommend contacting the Hotel directly to make the best arrangements. Four Seasons Hotel New York is a non-smoking hotel.
Check In Time & Policies
| | |
| --- | --- |
| Check In: | 3:00 PM |
| Check Out: | 12:00 PM |
Early Arrivals and Late Departures
If you expect to arrive early in the day and would like immediate access to your room, we recommend booking the room for the prior night to guarantee immediate access. Similarly, for late departures, reserving an additional night will guarantee access to your guest room until you depart. If you choose not to reserve, we will be glad to store your bags and make our fitness facilities available for you to freshen up.
Guaranteed Reservations and Deposits
At Four Seasons, a guaranteed reservation assures you of a room even if you check in late (after 6:00 pm). If a room is not available, we will arrange your accommodation in another hotel at our expense, and provide transportation to and from the Four Seasons Hotel as reasonable. All reservations made through the web site must be guaranteed by a major credit card. Certain arrival dates and rates may require a deposit. Please check for full deposit requirements at time of booking.
Cancellations for a guest room reservation must be received before 6:00 pm prior to the expected day of arrival. Policies may differ by arrival date and room type. If cancellation of a guaranteed reservation is not received by the required date, the Hotel will charge for one night's accommodation. For details of cancellation policies and deposit requirements, please check at time of booking.
American Express, Visa, MasterCard, Diners Club, Carte Blanche, Discover Card, En Route, JCB, China UnionPay

Four Seasons Hotel New York charges no additional fee for children 17 years of age and younger occupying the same guest room as their parents or guardians (space permitting). Special rates may be available for two adults and two children 17 years of age and younger occupying two rooms, subject to availability. For reservations and information, please contact the Hotel directly.
In Your Room
Complimentary (twice daily) housekeeping services with evening turn-down service
Technology
Complimentary Standard Wi-Fi Access
Expedited check-in and checkout, courtesy of the Four Seasons App
Services & Amenities
Complimentary coffee service in the lobby for early risers. (The service is provided daily, from 5:00 am to 8:00 am)
Complimentary daily newspaper
Complimentary shoe shining services, on demand
Unlimited use of Health Club, including steam and sauna
Four Seasons Hotel New York legendary service